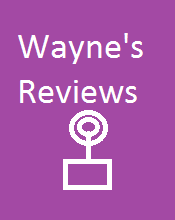 Wayne is currrently away. He is busy reviewing some wifi equipment which will be adding slightly later but for now Garry steps up to the breach with an HD Car DVR or two.
Cobra CDR 835 HD Car Camera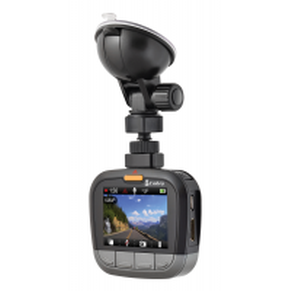 Cobra are probably better known for their Speed Trap detectors but they also make a range of good quality Car Cameras. The CDR 835 is a 1080P camera with a 160 degree wide angle lens.
We liked this lenses slight fish-eye effect when approaching junctions as it would make for a better record of any incident with a vehicle coming from the side.
The unit is supplied with everything you need to get going including a short USB cable for connecting to a PC, a longer charging cable (with actually a very nice long lead), suction based mount and even a Micro SD card. We really liked the inclusion of this latter as it means the unit is good to go out the box.
The unit has a built in battery meaning it can work in Parking mode when the ignition is off. In this mode recordings are only made when movement is detected. We found in practice in a reasonably busy car park the battery lasted about 20 minutes but still a useful addition. The unit has all the normal recording bells and whistles with a g-sho
ck detector to lock recordings in case of impact and a manual button to lock the current recording.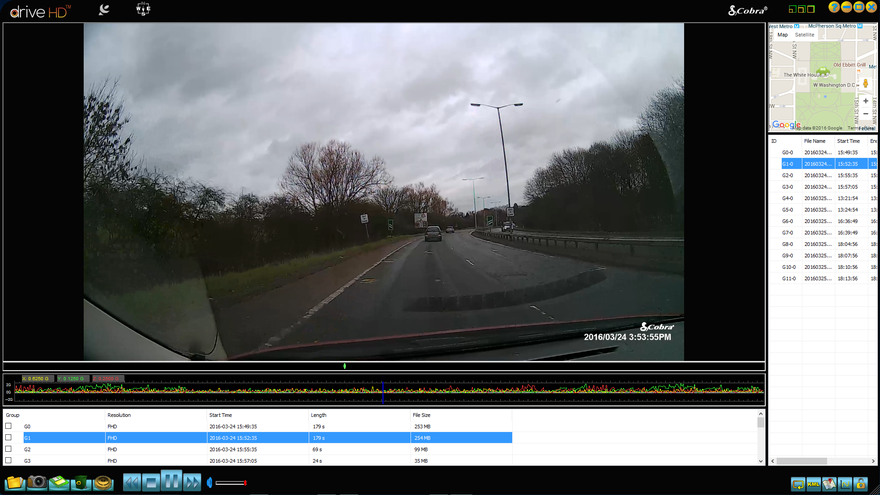 The supplied desktop software is pretty good but you do notice the lack of GPS information as this unit does not have a GPS sensor. Cobra do have other units with built in GPS and also a rather innovative unit which links to an app over Bluetooth to give both GPS and their speed camera detection.
Recording quality was good and the camera coped well even in the very low dazzling sun of our test day.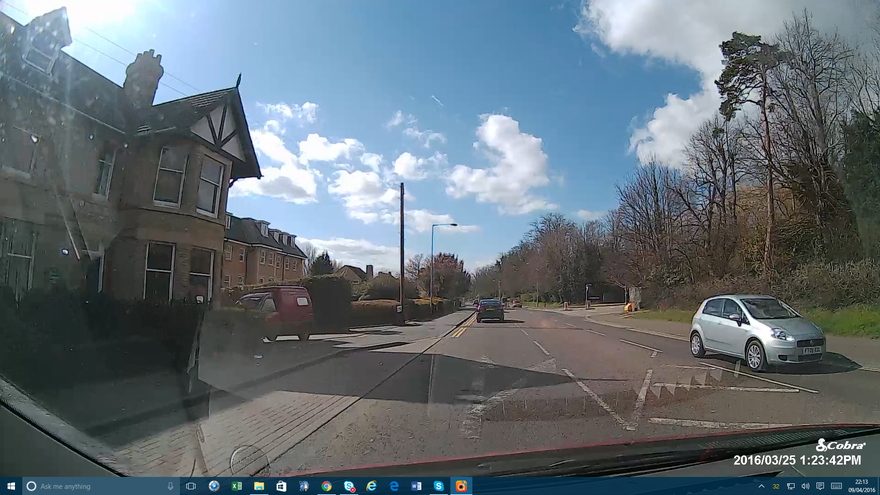 Within a car length it was perfectly possible to read number plates.
Control was really straightforward with well labelled buttons and easilly understandable settings (not always the case with these devices.) The only thing we didn't like was the mount which did not really have enough adjustment to fit the camera in our preferred position but again that is a common issue with these type of devices.
Overall a really good device which does what it says on the tin. If you can afford it we would go for the slightly more advanced models with GPS access.