We did try autolevelling, a very easy process, which greatly reduced the mishaps to being very equivalent to other 3D printers we've tried.
We are torn on this one. We really like the XYZ printer simplicity and their usual just work out of the box experience - this one takes a bit more effort. Having said that the size and cost of this printer, even taking into account propietary filalment, make it very attractive and its possible to get some really good results. Overall it is definitely worth checking out.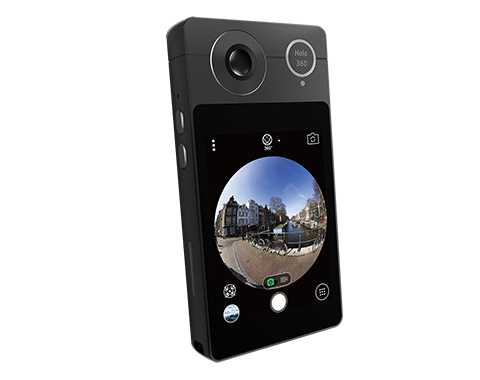 It is hard to pigeon hole this sleek and small black device from Acer. On one hand it is marketed as 360 degree camera and on the other it is a full Android phone.
Perhaps its best use is as a mobile 360 degree video studio. Quality of the 360 degree images is really good, much better than those from the Kodak camera we reviewed a few issues back and both Photos and Videos can be easily processed on the camera. Being a phone these can be transmitted using the inbuilt software to YouTube or other video services. This is great and also a bit of an issue. Although not totally a slouch, this isn't the fastest phone to do video processing on and it can take a lot of patience to upload.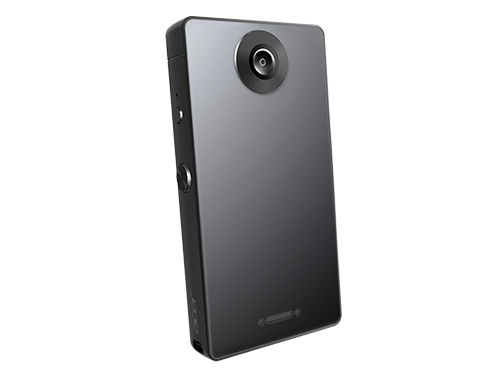 We do like the ease of use. When you set it up you can choose phone mode or camera mode. In Camera mode you get a very simple menu to chose to record video or take a photo both in flat or 360. You have all the usual 360 degree viewing modes including the sphere mode I see more and more in music videos.
The lack of a tripod dis make things a little interesting when trying to take hands-free shots. The design is sleek but more than a little top heavy.
Where we are struggling to recommend this device is in off-camera editing. We couldn't find any software that was able to load the unique 360 degree format used by the Holo.
Overall we love the form factor of this device and the image quality and if you are looking for something to mobile 360 degree broadcasts there isn't anything out there to match it but for other 360 degree operations there may be better options.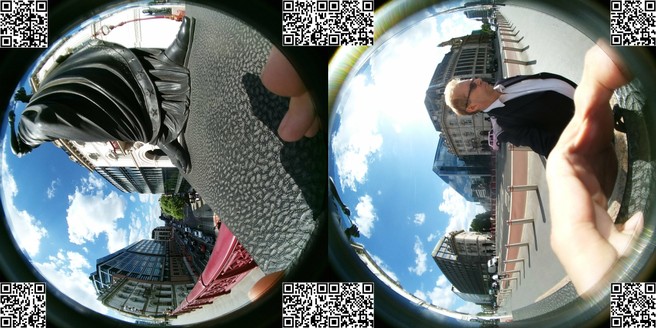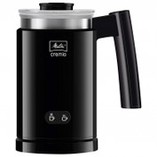 Why is FascinatingTech covering a Milk Frother you might ask. Well because this one at first glance seems magical. There is no physical connection between the whisk in the lid and the powered base unit but turn it on and press the froth button and away it whirs producing large quantities of really good milk froth.
It can do this hot or cold by either a quick or longer press of the left button. The right button stirs slowly while heating for those hot milk drinks - hot chocolate anyone.
So what is this magic well the answer of course is magneticism. A magnetic force generated in the base turns the whisk element at the desired speed. This seems to give better quality, thicker foam than others we have tried with in-built paddles or whisks.
Not having a paddle or whisk in the container part makes cleaning a lot easier as well.
We initially wondered why the unit didn't have a spout but the foam is really thick and would be difficult to pour out a narrow spout. Not having a spout makes it easier when scraping out the last dregs of foam and doesn't seem to be an issue when pouring the warmed milk either.
This is one of those products which truly does what it says on the box and does it very well.
Kodak PixPro AZ901 - our cover star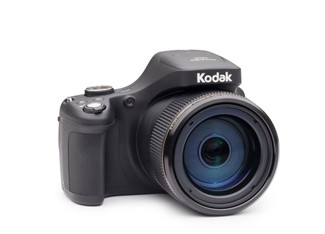 The immediate grab for attention on the AZ901 is its amazing 90X lens and as far as we know this is the only Compact Camera with such a lens.
Our review sample had been around the houses a bit and reviewers are not always the gentless. Still we were suprised when opening the box to find some of the gold trim around the lens hanging loose. We can forgive that though as the rest of the build feels top notch.
The camera settles comfortably in the hand with the buttons falling to your finger tips to transition from ultra-wide to extreme telephoto. There is both a viewfinder and a pretty good adjustable LCD screen to help you frame your shot. We didn't like the switching mechanism between LCD and view finder. In most similarly priced cameras these days just bringing your eye to the viewfinder facilitates the switch but here we had to find a fiddly button. Other than that though controls seemes good and natural.
For the more advanced photographer adjustability and configuration are good although a little lacking in ISO range and with a lot of noise creaping in at the higher ISO range. To be honest although OK this is not a good night time camera. It is pretty good in daylight though.
If you fancy the ability to frame shots at a distance beyond any Smartphone camera but aren't keen on learning an SLR this camera has plenty of automatic settings which in the most part work very well. We would have liked a more obvious switch to Macro mode.
So compared to similar priced cameras the Kodak is good but not exceptional but that is until you take that lens into consideration. It definitely helped stir creative juices be it long range shots or forced out of focus backgrounds with tightly focussed foreground in 'Bokeh' style effects.
The lens gives an equivalent 35mm SLR
effective focal range of 22-1980mm and although a little slow and noisy to zoom in and out is pretty easy to get from Ultra-Wide to Ultra-Zoom. On a wildlife shoot we were certainly able to get shots we would not normally get by being far enough away not to disturb the subjects.
The PixPro has some stiff competition but none can match its unique lens as yet. It is a fundamentally competent camera with a real piece de resistance. We really enjoyed using it.
Finally a picture paints a thousand words so here is a gallery of pictures from the Kodak