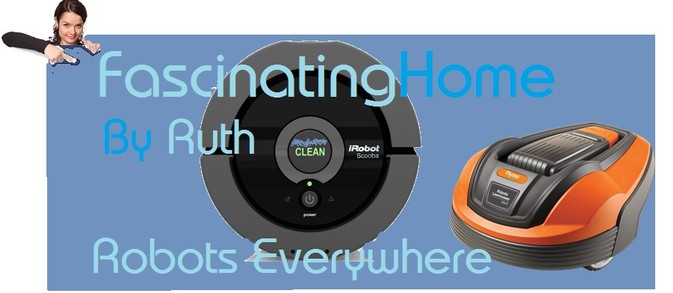 In this article Ruth explains how it is time to get modern and stop doing things the old way. Along the way she highlights a few gadgets she spotted at IFA in Berlin earlier this year which should be hitting the shelves in time for Christmas. and has a time for a little consturctive opinion...

So why are you wasting your time doing the vacuuming, mopping the floor and mowing the lawn?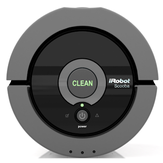 Well it could be that you picked the wrong robotic device and it's really not hitting the spot for you or you just haven't found the right one yet. In my review I look at the different options from iRobot which might help.





There are other altenatives and

if you are looking for a cheap alternative and are visiting france then the IKO Mopee range is worth a close look. We have one of these on test and will be reporting back on it next issue but so far it is impressive with a lot of the features of the iRobot Roomba at a round £200 less cost.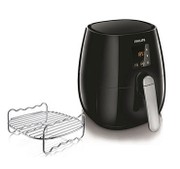 Then into the kitchen. You may have heard of an air fryer and thought it was just for your chips but talk to Philips and they are full of ideas offering up muffins etc at IFA from their air fryer. However you are talking £199 to £299 for the family size model. The muffins did taste nice though.

There are some interesting mixers but which ones are worth the cash? Not to mention which one will fit on your work surface. Or if you are like me it will have to match a colour scheme too.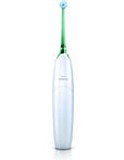 Off to the bathroom and will it be a Philips Sonicare or a Oral B or another brand to polish your teeth. The latest Oral B toothbrush though clever is incredibly noisy and quite chunky.

Then you can have a separate flosser but no floss needed... it kind of spits in your mouth with mouthwash... personally I'm not convinced but my colleague was quite taken with it.

For you chaps with your male grooming would a laser on the razor be attractive or a step too far.






iRobot tried to tempt me with their gutter robot however by the time they told me it did not do corners and I worked out I would need 5 to clean my bendy gutters it all became a very expensive option! Now if they combined it with one of those multi rotor remote controlled helicopters it might be more useful!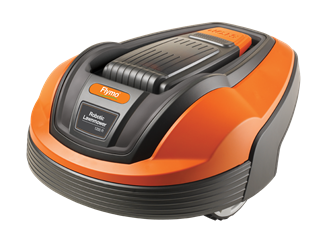 Then onto the mowing well those robots are tempting. Just set them up, which will take a while, then they mow the lawn while you top up the tan. You can go on holiday and come back to the job done as opposed to a job list. Yes you do have to set up boundary wires which will take you a while but once that is all done.

These have always been too expensive to attract much of the market but with the Flymo recently seen at £499 is making these more competitive and likely to reach mass marker appeal. A cordless mower was £389 and you still had to push it.



So there are a lot of options to improve your home life with gadgets but there are still a few areas missing. I've yet to see a decent gadget to do the decorating for me! There are a few items but they just seem to mean you carry the paint but don't seem to do anything that is really amazing yet. I've seen a paint sprayer and tried it outdoors but would I risk it indoors...not a chance as my coat and I always seem to be coated when I've used it.

How far should you go with automation? Turn the heating on with your phone? Open the door when a workman turns up? A number dial lock where you can see the numbers keyed is not my idea of tech as it is too easy to challenge. A fingerprint lock but these are very easy to fool at the moment. There are a number of very good locks available in other countries but so far the UK has failed to catch up.

One of the most critical things is that the insurance industry need to catch up. You fill in the forms and the standard question is it a 5 level deadlock. What if it is an RFID lock or similar to a car lock. Where are these options on the form? This is an area ripe for modernisation. We don't all need pockets full of keys so what options are there for us?