Garry's Smart HOME
Echo Echo - is there an Amazon Echo in here
In many ways it would actually be suprising now if there wasn't an Amazon Echo in your else. One of the biggest seller over Christmas and New Year period and probably the best selling voice recognition system ever, but what can you do with it other than asking it to tell you a joke and read a story. Probably the best answer is to control your home.
Alexa has the equivalent of smart phone apps in what are know as Skills. Skills can be things like news reports, train times or something to turn on and off your lights.
HA Bridge Software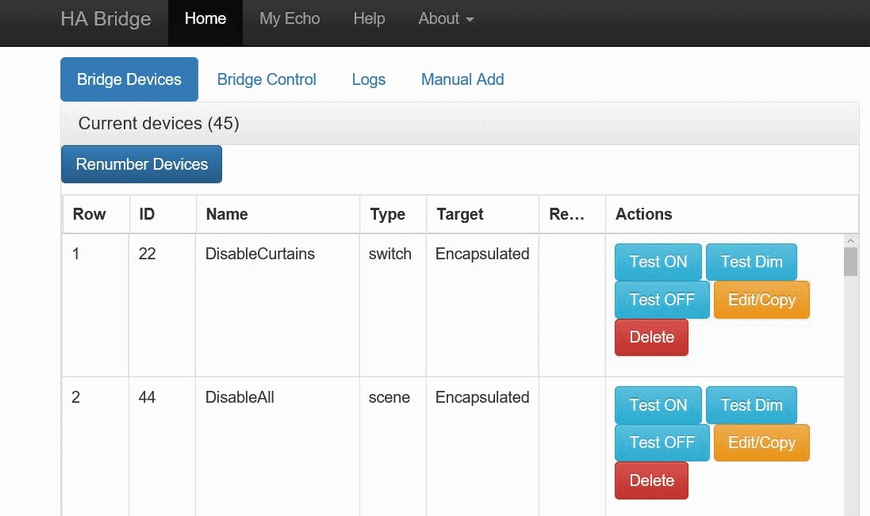 I have mentioned my Home Automation setup on the cheap in previous issues which runs on a platform called Domoticz running on a Raspberry PI. Intregrating Alexa proved challenging but was solved using some software called HABridge which fools Alexa into thinking it has Hue Lights on the same network as it. If you say discover devices to Alexa it will go off and look for any devices on the network it recognises. Some devices are natively recognised like the Philips Hue, others need a skill to work (like the Energenie products I mention later)
With the HABridge you can set up links to your Domoticz devices which appear to Alexa liek Hue Bulbs allowing you to say Alexa Turn On Lounge Light for example or perhaps something more esoteric like Alexa Turn On Dog Bark (part of the alarm system)
Setting this up is a little challenging and does require some Raspberry Pi skills but there are some really good instruction here on the Domoticz Wiki. Oh and did I mention it is totally free.
Netatmo Thermostat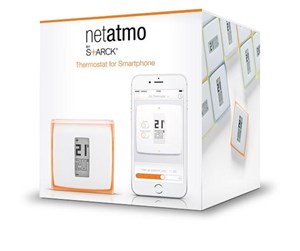 Sleek and stylish perhaps a bit minimalist but what do you expect from something designed by Philip Starck the Netatmo Thermostat can easily replace most existing Thermostats and through its Wifi bridge allow you to control your heating from your phone. Allternatively you can wire the controller to your boiler and have the thermostat battery powered and freestanding.
I say it can easilly replace a thermostat and it indeed can but Netatmo suggest you contact them for advice fitting with an image of your thermostat which we did however it took 8 weeks to get a reply fortunately we got a response in the Netatmo forums a lot quicker but this is something Netatmo need to improve and prevented us giving this device our top award.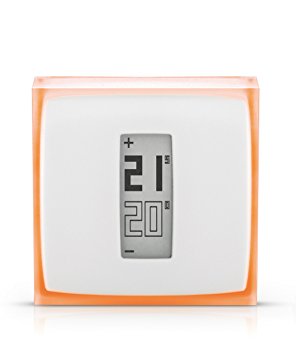 Once we had the instruction fitting and synching with the wireless relay was an absolute doddle. Using the app was equally easy and we were soon controlling the temperature from anywhere we like. The system is supposed to be intelligent and learn the characteristics of your house so if you set a temperature requirement at a certain hour from the very easy to use scheduling setup, it will start the boiler early enough to reach that temperature. This can mean the boiler turning on at 3am to warm up for 6am wake up. Depending on how noisy your boiler is you may not want this. Fortunately you ave a lot of control over the settings both from the App and the suprisingly good website.
Netatmo recently introduced an Alexa skll for the Thermostat. So now you can ask Alexa to turn up the temperature by 1 degree, or down or set a specific temperature. Setting this up is a little tricky too but there are some very helpful suggestions in the comments for the Alexa Skill. One thing we would have liked would have been to be able to ask Alexa what the current temperature was but apparently a limit in the way Amazon implement heating skills prevents this. Nevertheless we loved this feature.
We will be coming back to this fabulous device in future issues but we really like the Netatmo thermostat.
Energenie MiHome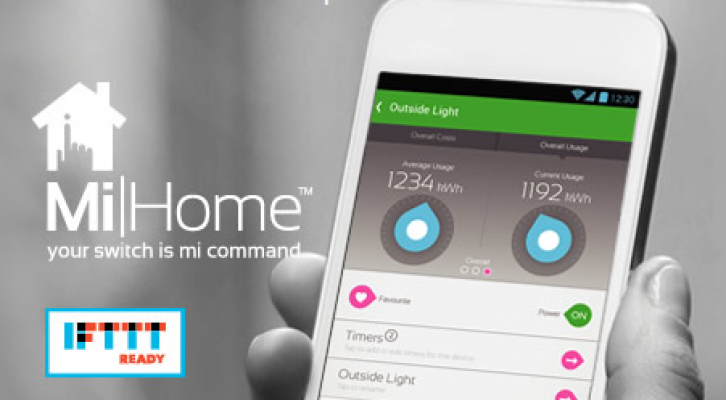 It says a lot that whilst we were intending to review the Energenie MiHome system this issue we just ran out of time to cover all the products in the range. Based on 433mhz technology similar to but not quite the same as LightWaveRF and HomeEasy the range is really comprehensive from replacement light switches and sockets, through energy monitoring plugs (we really like this) and Radiator controls this really is whole house automation.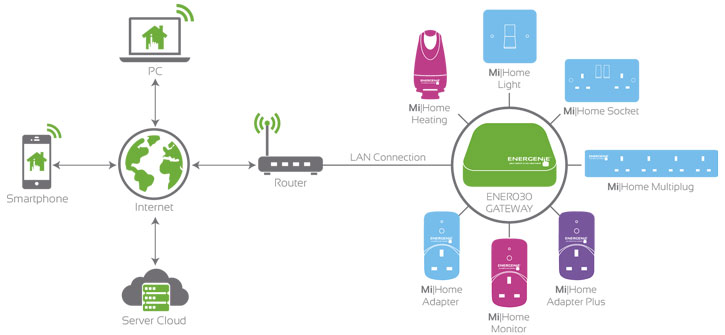 The system is controlled by a small hub device which is paired with an app on your Phone. We tried Android and it worked flawlessly (the only issue was when we tried to transfer the hub between testers - if you need to sell or gift your hub you might need to talk to technical support - fortunately they are responsive)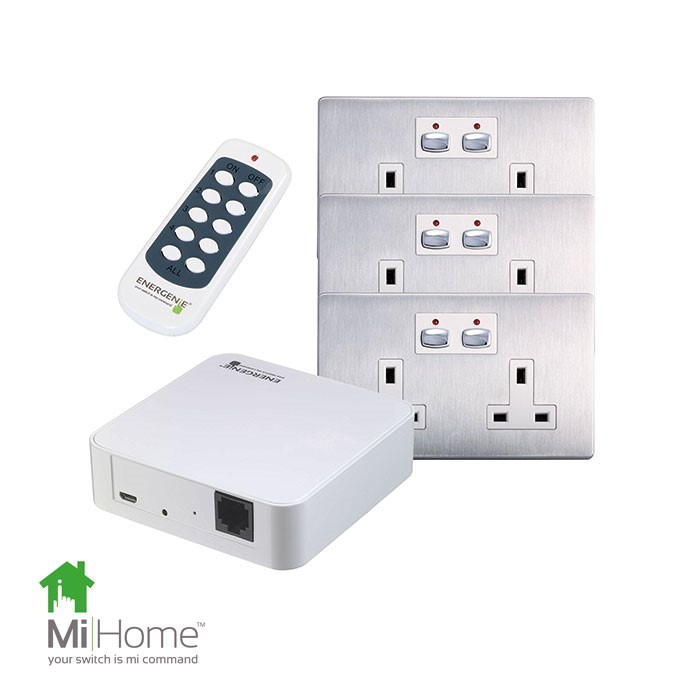 We love the simplicity and layout of the app which makes complex concepts like timers and scenes seem easy.
Whilst unlike Z-Wave there is no confirmation back to the hub that a switch has actually switched, it never mattered to us as the switches, plugs and sockets all behaved flawlessly.
We'll see how this pans out on the longer term review but we on a Quick Look we regard these to be award worthy
Alexa integration uses a Skill that uses the native turn on, turn off and dim commands and works really well. It literally took ten minutes from plugging in the first socket to be able to say to Alexa turn off socket one.
The real beauty of this system as say wifi light bulbs is that it allows you to replace your actual light switches so if you are not comfortable using Alexa you can still switch the lights off at the wall but still retain the ability to control them with your voice. With most other lights when they are off at the wall they are off and no amount of shouting will get them back on.
Watch out next issue for a more in depth look at some of the specific products in the range but for now let us just say if you want to control your house with Alexa you should seriously look at Energenie.
FascinatingTech Quick Look Award Winner