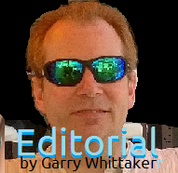 Welcome to the Autumn 2015 issue.
As usual this is a slightly smaller issue to allow us time to prepare our bumper Winter/Holidays issue.
We still do have quite a lot of content. Back in september we visited Europe's biggest Consumer Electronic show IFA in Berlin and we look at our choices for best in show.

Ruth brought back some exciting headphones to review and she somehow persuaded me to test the sports varieties on a trampoline.

Finally I test the excellent new Soundbar from Edifier the B7.
i
n a sneak peak of the next issue's gift guide our prize this issue is the Cowin Ark a pretty amazing speaker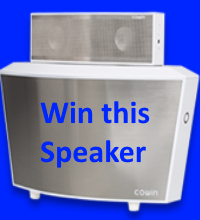 If you've recently joined us you might be interested to know that all the back issues are still available either from the menu above or by clicking the covers at the very bottom of the page.
This year looks like it will be an exciting time for technology and we are very excited to be able to continue covering it for you.
Garry Whittaker
garry @ fascinatingtech.com
Editor