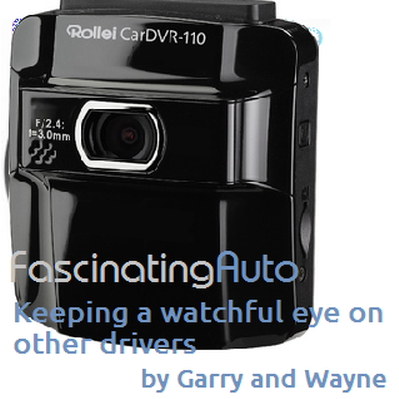 Here in the UK a few months back the papers were filled with concerns over an increasing number of staged motor accidents leading to fraudelent insurance claims.

Fraudsters would do things like gesturing a driver out of a junction then deliberate crash into him and claim he hadn't seen them, or brake suddenly in front of another driver for no good reason.

How then to protect yourself from such incidents?

Enter the age of in-car video recording.

In this issue we look at two possible solutions. The Rollei CarDVR-110 comes from a german manufacturer with a really good reputation. Its a full HD video camera that clamps to your windscreen to record everything going on outside the window as you drive.

You can read how it faired in testing in Garry's full review.

Wayne on the other takes a look at an App approach with DailyRoads a free and versatile dash-cam application for Android based devices which has now become part of hisdaily driving routine. You can read how much he likes it in his full review.

Conclusion

Either of these devices have their merits DailyRoads is simple and is free but needs an Android device. The Rollei records great videos and has a desktop app that can make for an interesting travelogue. It horses for courses but we like them both.