So what should you now be adding to your home collection?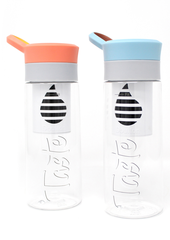 Plastics now they are not popular now so you need a BPA free water bottle to keep you hydrated. So here are a couple of choices. Doulton are offering a BPA free bottle complete with a filter. It has a double lid but I found a slight leak if it was laid down in the fridge. So good for the home but not so good for travelling.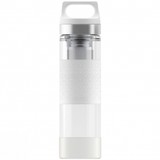 Then for my second surprise entry which is the Sigg
Hot & Cold Glass Bottle 0.4L
.
If you are a walker you will be thinking metal drink bottle to trek with. However this is a glass bottle which can keep hot for an hour and cold for two. It has a metal filter at the top that you can add coffee to and cold or hot brew for example. Alternatively you could add some fruit to your water. My one comment is it is substantial but it is heavy.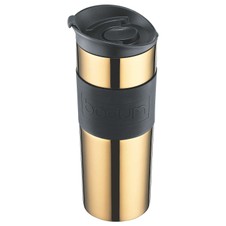 It it's a coffee cup you are after then how about a stylish new mug from Bodum which can be put in the dishwasher but does have to be kept upright.
It'll save you money in all those coffee shops that give you a discount for using your own mug.
The other good news is that with its
vacuum insulation, the Bodum stainless steel travel mug will keep your drink warm for several hours.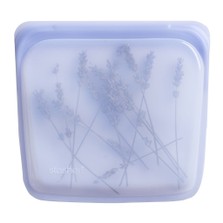 Then on to wrapping you need to go BPA free to protect health so you could have a reusable bag with Stasher a plastic free bag that you can use in the fridge, freezer, and microwave and even in a pan of boiling water. Then you place it it the dishwasher to clean it up. Now that is really practical! It also seals well so is very useful.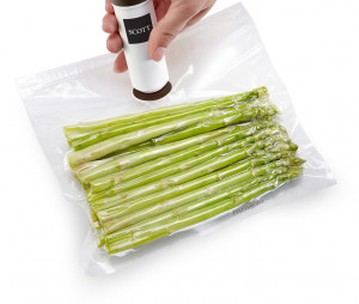 If you like to vacuum seal your food then how about Scott Gear VacSmarter which you can use a reusable click valve that you place onto the BPA free bags then use the supplied pump to vacuum seal your bag before storing.
Our first attempt wasn't too succesful but we soon learned to put the valve near the centre of the top of the bag (as shown in the image) and hey presto really well sealed results.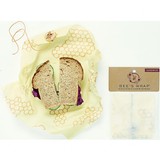 If you prefer a natural solution what about Bee's wrap made of beeswax, jojoba oil and tree resin which can be used to wrap things such as cheese and avocado and then when done simply wash and air dry.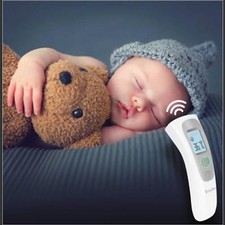 Need to check on the temperature of family members then how about a simple digital thermometer from Terrallion which you simple hold close to the forehead and it gives you a green light and smiley face if temperature is in an acceptable temperature range and red if they are running a fever. It also gives you the precise temperature. Quick easy and you don't need to read the manual.
It can also be used to get the room temperature or the temperature of food (although it does have an upper limit of around 43 degrees which I exceeded when trying to test melting chocolate)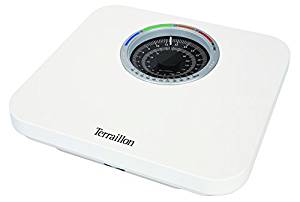 Then if you are battling the obesity epidemic then here are a few choices to keep track of your progress.
Terrallion offer the most basic scale with a twist the
Terraillon Nautic Pro Mechanical BMI Bathroom Scale
which is a round dial manual scale weighing up to 21st with the interesting addition of an outer dial that you can set to your height and read your BMI. However the dial is quite small and someone with varifocals reported it was impossible to read the scales!!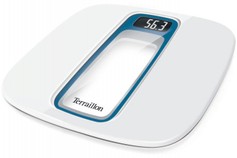 Terraillon do offer the
Window Vocal
a voice scale which is designed for the visually impaired. A press in the glass centre and then hop on and it will read out loud your weight. However to change the battery and set the choice of stones or Kg I would think you need a friend who does have good vision. However once set up they work really well with a clear voice and its good to see they support Stones and Lbs.
Adonit Mini 4 Stylus and Droid Stylus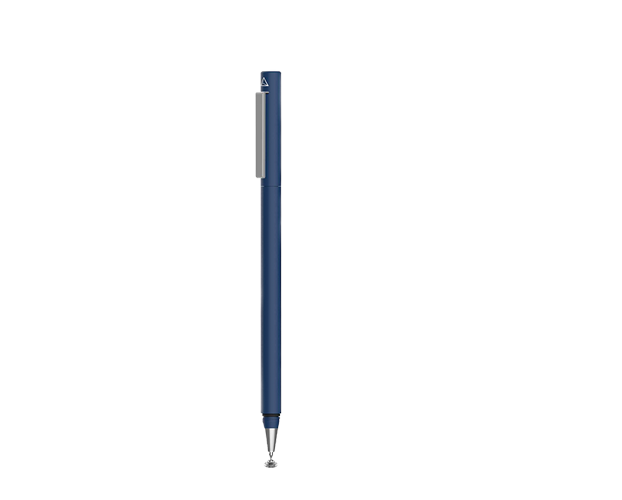 If you have ever tried drawing on an iPad or Android tablet screen with your finger you will know how tricky it can be to be precise. Other capacitive stylus use a blob of rubber on the end to simulate your finger and are not much better than using a finger.
Adonit take a different approach with a see through capacitive disk at the tip of their sub-20GBP Mini 4 and sub-25GBP droid(pictured) stylii. These are both very light and easy to hold giving really good precision. The Mini-4 is specifically targetted at phones, whereas the Droid is targetted as the name would suggest at Android Tablets and Large Android phones. The Droid does seem a little more precise than the Mini-4 on higher resolution screens.
We really like both of these.
J
abra
Elite 65E Bluetooth earphones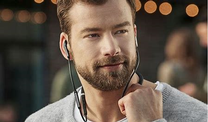 Another set of blu
etooth headphones I hear you say but these are like a concert for one when listening to music - the detail is excellent. If you want to make a call then the noise cancelling is very good and it is surprising when you turn it off how noisy the background sounds are. The hiss that is cuts out you really don't miss. However you will hear the police sirens and the road crossings.
The fit of these is one of the better ones as many things fallout my ear but these seem to sit very secure which makes a pleasant change. The battery life is good and the phone always tells you when you need to charge in plenty of time.
These are not for running and activities but they are perfect for the walk to work and the commute.
They have added weight at the back to keep them secure on your neck but I think this is battery weight rather than an observation that they are heavy.
The main thing though is the sound quality. I asked our Audio Expert Garry to run them thourgh his tests and he was amazed at the near perfect response curve up to the lower high-end (Bluetooth meaning it was impossible to test beyond there) He was not expecting such good sound quality from a brand more reputed for it's communication headpieces.
All in all these are a great product and we have no hesitation recommending them.