So what makes it into FascinatingTravel's festive suitcase this year? Read our travel gift guide below to find out.
First up Garry looks at a remarkably portable printer.
I've lost track of the times when I have been traelling when I have needed to print something out be it a boarding pass or a booking reference. I have often also needed to copy my ID documents for registration puposes. The Primera Trio solves both those problems.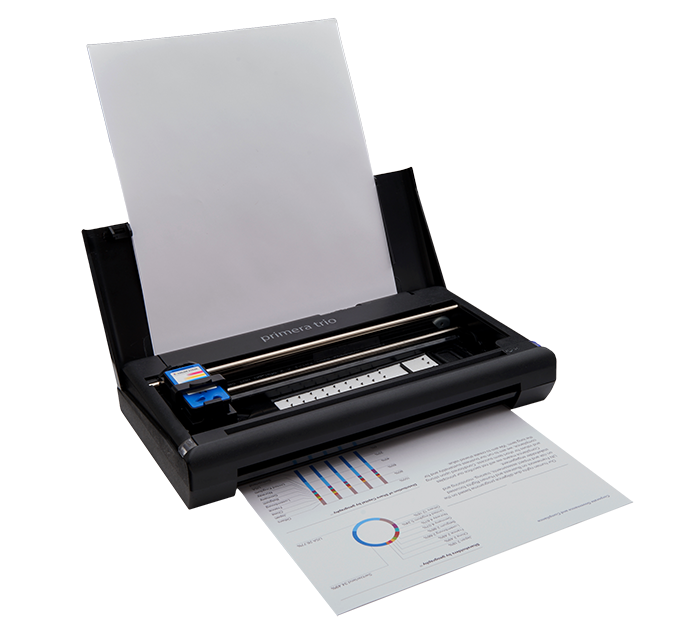 It is a a printer scanner that folds down to a size no bigger than a document folder. It takes a matter of seconds to unfold the printer, twist the printhead into its printing position, connect the USB lead and start printing.
Equally easy is scanning just slot the item to be scanned into the scanner feed and away you go. Not suprisingly considering the size this does not have a flatbed option which may be a little limiting but I would take the portablity over that any day.
Both scan and print quality are good. Indeed there seem to have been no compromises in the build quality of the device to fit such a small footprint.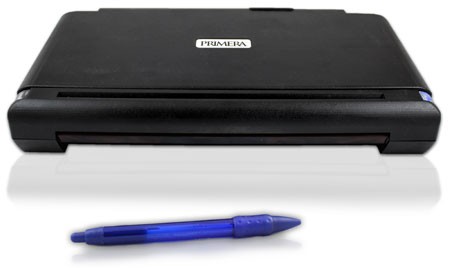 Some may find the 2.7lb weight a little heavy to carry all day say in a backpack but it certainly fits a suitcase happilly.
Most of that weight is because of the lithium battery which means this unit is brilliant for those coffee shop computing sessions where you might not have power.
Ink costs are comparible with other manufacturers - although I suspect this brand might be a little more difficult to find at your local store so probably best to buy some spares from Primera.
My only complaint is that the software driver needs installing on each computer used - for Microsoft based computers it would be far more convenient if it was available in Windows Update
I really like this unit and highly recommend it to anyone who needs to print on the go.
Now a group test of tracking devices.
Wistiki, Nokia Treasure Tag and Chipolo
Have you ever misplaced your keys or perhaps even your bag whilst travelling. These three devices all seek to solve that issue. All three are designed to attach to a key ring or placed inside a bag and communicate using Low Energy Bluetooth to your phone to let you know when they go out of range. They all have built in buzzers to allow you to locate them from your phone.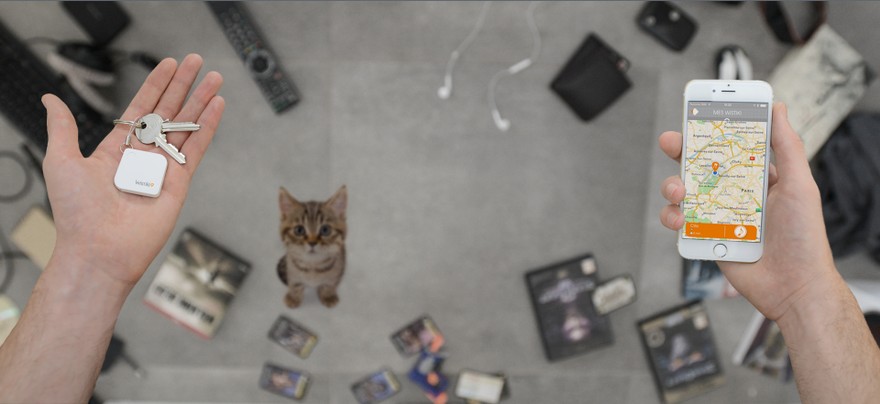 At least that is how they are supposed to work. I dont really want to say this as the people at Wistiki are lovely, and I know others have had success with their device, but I was never able to get the button to allow you to trigger the buzzer on the device to show up in their software on any of the iOs or Androi phones I tried. Also the software no longer works on IOS9. So due to both those issues I am going to discount the Wistiki device, perhaps returning to it in a later issue, and concentrate on the other two. I dknow that Wistiki are working on a new prroduct which I suspect will work well.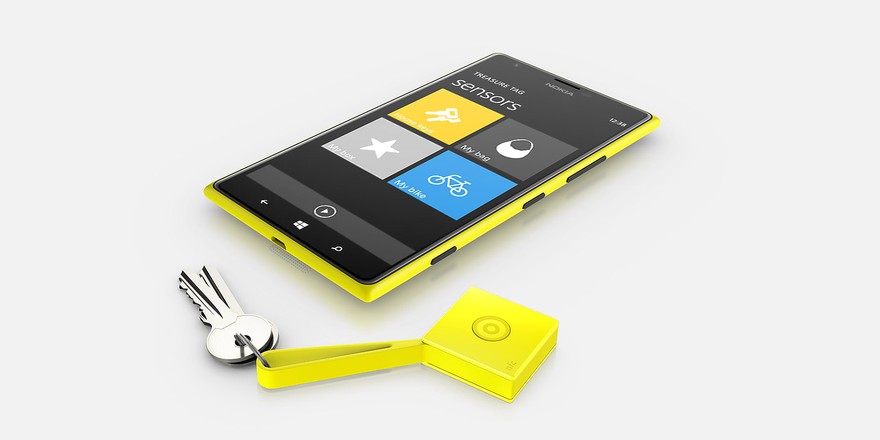 The Nokia Treasure Tag is the largest of all the devices and only works with Windows Phone devices. I found whilst it did work the range was really short. I had to be within a few feet of the device to get it to buzz - kind of defeating the purpose. The best use of this device was with a kind of virtual leash here it beeped if it went out of range of the phone but I found annoyingly this also went off when bluetooth connection was lost which happened to frequently for my liking. I also felt it was too bulky fo use with my keys. On the plus side it can be used to trigger the camera on your Lumia Phone.

Which brings us to the Chipolo. This small round device has just been updated with a range of colour options and new improved software. Whilst it does have a Windows phone option this has not yet been updated with the new features.
Unlike the other two the Chipolo doesn't have a button instead you shake it to trigger actions. I found this tricky at first but soon got used to it and the new software and dvice definitley improved this. The new software is avaialble for Android and iOS and just works. Its main new feature is the ability to take a selfie by shaking.
Range on the Chipolo is very good and it seems a lot less susceptible to Bluetooth Drop Out. Also when trying to find your lost item the software has areally useful range meter which makes it a lot easier. We also liked the fact that a single Chipolo can be shared with more than one phone.
So if you are looking for a Bluetooth based tracking device we recommend the Chipolo.
Keeping your devices charges is a part of modern life. If your phone is equipped with wireless charging then this might help
Tylt
VÜ
QI wireless charging stand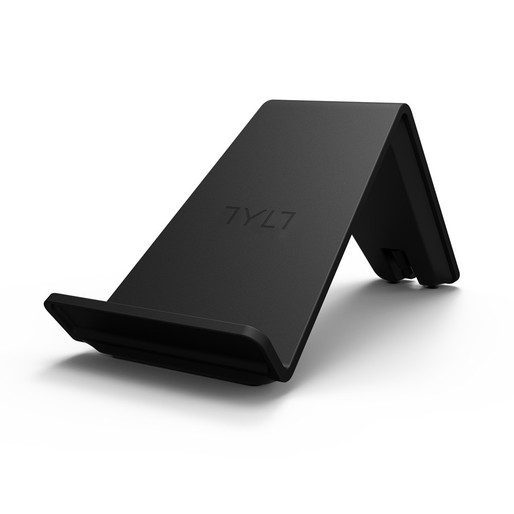 If your phone uses the QI wireless charging standard then this is a charging stand you really should consider.
The really clever design means you just drop your phone on the stand and it is instantly aligned with the charger. This contrasts with many other flat pads where you have to try and find the sweet spot to charge. Technically the Tylt uses three separate coils to ensure accurate postioning.
Unlike most QI chargers this is not USB powered but comes with a large charger plug. This is our onlu slight crticism as it can take up the space of more than one socket but it does mean this stand can charge a bit quicker than most QI devices.
The stands jaunty 45 degree angle means it is the perfect night-stand for your phone.
This stand is nearly perfect with the exception of the power plug but even taking that into account we highly recommend it.
Ruth finishes off with a quick look at a couple of other travel gift ideas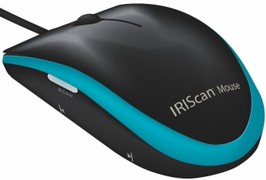 Well if you have a mouse attached to your PC, be it desktop or laptop, why not incorporate a scanner. Well Iris has this in hand, with the mouse that includes a scanner. All you have to do is plug in the mouse and download the software and away you go. I did have to have two goes as I did miss one of the downloads needed. So this could be made clearer as to the files you need. However once you have the right software this is easy and very quick and you can easily drop into Word if you need to edit. It is fantastic to have such a smaller scanner to hand that would easily fit your laptop bag. I'm keen to see the scanner pen that they have to use with tablets. So I hope to review this next year.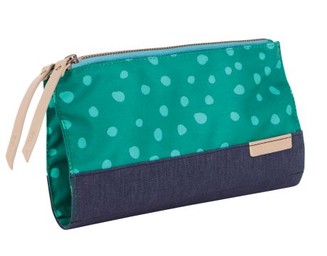 I tested this in the black and teal design which was stylish and practical with a main pocket to insert your laptop or tablet and this closes with magnet. The inside is a fluffy material that will be very soft for your laptop. On the front there is a zip pocket and this will hold your pens and any cables. The bag fits comfortably on the shoulder. This is a padded bag rather than one of the more durable bags that STM do but it is a nice stylish collection for ladies who need to lug a laptop!