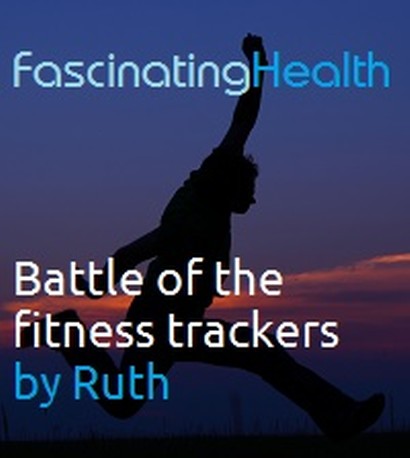 Fitbit One V. Fitbug Orb

Yes you know you will have panicked and joined a gym in January so what gadget will you be using to keep you moving and to encourage you? I have a Fitbit one and a Fitbug Orb to test this issue.

The Fitbug Orb does not have a rechargeable battery which is a good thing in that you don't have to mess about with messages to recharge. I do not have the right phone and so had a PC set up in testing this

I had some issues in getting the set up done and with the device synching time wise however the support team were good and did get this resolved promptly. It has a clip that I used on a bra strap and a watch strap.

I think that the watch strap would be perfect for most people but I have tiny wrists and did not find this particularly comfortable so I used the clip.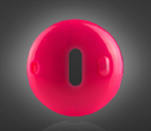 I do think that the very limited phone range is a negative. It is pretty much a Galaxy phone or no app so that is disappointing. The synching will be better when they have a proper range of phones on the PC I found it erratic and despite setting it to update every 30 minutes I often found it better to manually do this by pressing the button and waiting for the green light.

The biggest thing I have found with the FitBug is the software and feedback. If you respond well to being told off then this is the device for you.

It randomly sets you a daily target for steps however read carefully there are two sub numbers one for general steps and one for aerobic steps. You have to do both to count as having met your target. Every week you are sent an email telling you to look at your targets and for the first few weeks it said it did not have enough data. Then it has ever since told me that I met none of my targets.

Personally I found this quite demoralising. I tried hard for the first couple of weeks doing extra movements using a stepper or similar to get my number count up if I'd had a static day. Despite running 3 miles and getting around on the tube including up and down the escalator walking and not standing still on the stairs I got told I had not met target. I just got annoyed. The device has no screen so I could not see how I was doing unless I synched it up to the PC. This I think would have been better if it synched with more phones so you could get the data easily without having to head to the office to synch.

Then when I did what happened. I found that this on average records 1500 steps less than the Fitbit One. I was using the Fibit screen as I could get instant feedback.

Both do monitor your sleep but I did not bother in fairness.

The Fitbit One has a rechargeable battery that they say lasts 5-7 days but I find it usually lasts longer. It comes with a clip and a sleep wristband.




The set up for me was more straightforward and I had less trouble with this.

This has an app for my phone and a usb plug in my pc that updates data…It seemed to go automatically and I never think about it.

This takes a different approach of recognising activity rather than setting you a target. When you climb so many floors you get an email telling you have a badge and told you have climbed the height of the Eiffel tower for example.

The device has a screen so you can see the number of steps, the mileage, the number of floors climbed, calories burned, time and activity flower that grows when you have been active and shrinks when you are static.

If you press and hold it takes you into sleep mode. However I did not find this that accurate for me as you can be awake reading and it counts you as being asleep. Hmm!!

They have a better range of apps on phones . The approach is more positive it tells you what you have achieved rather than randomly setting a target and just telling you off once a week.

I think it depends on your personality which approach you prefer. I prefer the more positive approach. An email once a week telling me I walked 26 miles I prefer. I climbed 28 floors etc .

However I must be fair to the Orb:-

So I do think the product has got much better than the original armband. It is more wearable and does not distort your clothes too much. However the weak point is the negative messages and the limited phones it synchs with. These are both easily resolvable and would make the product more attractive

The Fitbit One is

Optional subscription model but free for basic


£79 for the device


2 clip choices


Need to recharge


Wider range of items to synch with


The Fitbit One is better with the instant feedback and the more positive messages from the software. However you do see the advantage of the fitbug when you get the charge battery method

Both are good devices but I think if you are going for the Fitbug makes sure it synchs with your phone and you are encouraged by being told off.

So what will you use to get fit in the new year?