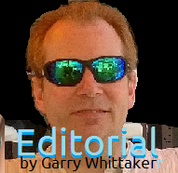 Welcome to the Summer 2015 issue. I should say the late summer edition for this issue is defintiely
later than intended.

When we started this little enterpise just over a year and a half ago we though we might have got at most a few thousand readers. The realities have been several order of magnitude higher. That level of traffic has meant we have had to reorganise a few things and look at how we host and the systems we use to bring you this magazine. Hopefully we no have this all sorted and you will be able to enjoy your magazine on a regular basis.
Our main feature last issue was the fabulous Mitsubishi Outlander Plug-In Hybrid Electric Vehicle. A car so brimming with tech we had hours of video to go through from our test drive and we didn't have room to squeeze it all in. In this issue we conclude this review with our test drive video.
Once again we have another fantastic competition with a great prize from our friends at Cowin.
You can read our review of the Cowin Thunder Portable Bluetooth speaker in this issue. It is a speaker with a difference.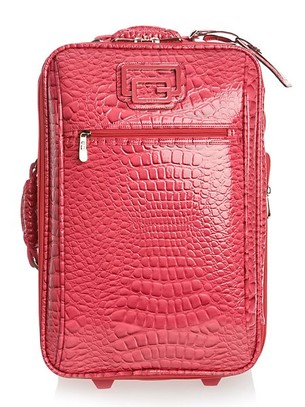 Talking of reviews some of those are this issue for products supplied by Energizer who have once again kindly sponsore

d this issue and it is worth repeating that whilst as an Editor this may make me feel very grateful to them it does not mean that we give their products any special treatment. We are always delighted to get advertising and sponsorship but this will never affect the integrity of our reviews.
On the subject of reviews Wayne has gone all musical and concludes his review of

Magix Music Maker.
The main feature this issue is Ruth's annual look at travel gadgets where we ask what will make it into her very small travel suitcase. She looks at a wide range of items including a cool speaker from Edifier.
Ruth also looks at a device which is supposed to help track your sleep. We've seen trackers before but this one is supposed to help with your fitness.
Peter has the review of PowerDirector held over from last month and its a goody.
We were due to review a couple of QI charging devices but we have had a couple of technical challenger with the review units. To be fair to all concerned whilst these are investigated we are holding these reviews to next issue.
FUZE MICRO
A few issues back we reviewed the Fuze Educational Computer based on the Raspberry Pi. We really like it. Recently I got to look at the new version powered by the new Raspberry PI2 chip. Whilst not different enough to warrant a new review I can say that this is a fantastic device and the extra performance of the PI2 is really noticeable. I really like this piece of kit and highly recommend you check it out.
BACK ISSUES
If you've recently joined us you might be interested to know that all the back issues are still available either from the menu above or by clicking the covers at the very bottom of the page.
This year looks like it will be an exciting time for technology and we are very excited to be able to continue covering it for you.
Garry Whittaker
garry @ fascinatingtech.com
Editor