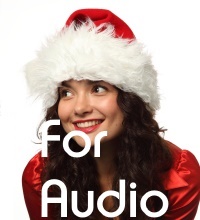 In

FascinatingAudio's gift guide Garry picks his choice of Audio gifts to fill your stocking,
Starting with something for the larger stocking...
The Entotem Plato Media Hub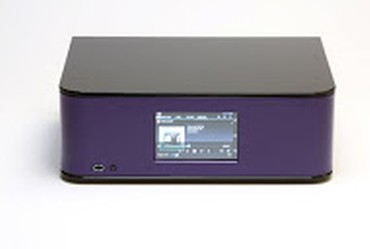 Entotem themselves don't call this Media Server with an extremely impressive built in amplifier a Media Hub but that is what it has the potential to become.
Featuring a proprietary Android based server system coupled with not insignificant storage and a phenomenal audio system
this has the prospect of becoming the centre of your home media universe.
The guys from Entotem know how to build quality hardware and plug it into a pair of decent speakers (the box itself only does stereo, but what stereo) and you will hear a phenomenal rich but uncoloured rendition of the source material. This box may not be cheap, but to my ears, it outperforms media players at a lot higher price.
That source material is from the hard drive built into the device or other DLNA/UPNP compatible servers on the same network. Music can be imported onto the hard drive using a USB stick or external drive and the on screen menu. This to be fair, is a little fiddly as the screen is quite small, something Entotem are aware of and are looking at, and unfortunately this is one of the few things that can't be controlled by a supplied remote app running on an Android tablet.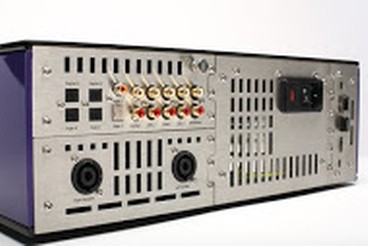 Fortunately there is a much more fun way of getting music onto the Plato if you happen to have Vinyl lying around and a record deck to play them on. The Plato has phono inputs - refered to as the phono stage in the slightly confusing quick start guide. Plug you record deck into these, use the settings to choose moving coil or moving magnet - a great feature - and hit record. Magically your vinyl collection will be sucked into the box with each track recognised and labelled by the inbuilt link to the Gracenote system. Audio quality of these recordings is exceptionally good and preserves a real feeling of the original.
Video playback is really impressive too, especially with the Plato's ability to play multiple streams at once around the house. On our gigabit network, we were able to have 6 HD streams running at once - we probably could have had more, but we ran out of devices to stream to. Target devices have to be UPNP compliant, but as this includes the majority of most modern Smart TVs this is a powerful use. Unfortunately the current legal climate in the UK means that Plato cannot include any Video ripping services or a DVD ripper, but as most video is available to download on Android I don't see this as a major issue.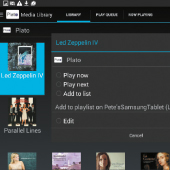 We did have a few issues with the software which Entotem are striving to improve. Based in Britain and manufacturing in Britain, they are a very responsive company with a real desire to get things right. With the hardware they have more than done that.
All in all this is one impressive device and when the new version of the software is ready, we will be doing a full review.
Now at the other end of the spectrum..
Edifier 12U USB Powered Speakers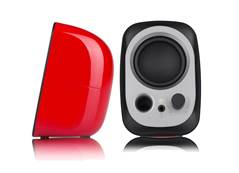 These remarkable pair of little stereo speakers retail at around fifteen pound making them true stocking stuffers.
These use USB as a power source but not for audio. Audio input is through a 3.5mm jack plug. For the price they sund amazing and I don't know of anything else in this price range that sounds anywhere near as good.
Controls are eay to use and basically they just work and work very well.
Sometimes tech can be fascinating because you do not how something was built for the price - this is one of those occasions.