Even for someone who is technologically challenged when it comes to anything with wifi in the title, I found the JBL Clip 2 surprisingly easy to use.
After an initial charge of 30 minutes, it was easy to pair the speakerover Bluetooth with my iPhone and press play.
There's also a manual attachment via a 3.5mm jack plug for an MP3 or IPod. It is great that you don't have to search for a lead.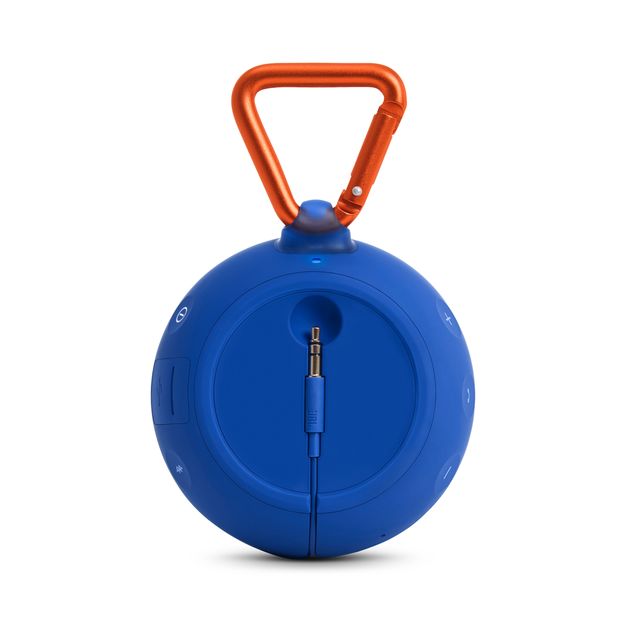 The controls are straightforward and the waterproof material which is used to cover the controls makes it easy to select volume and phone functions.
The sound is more than acceptable for reproducing downloads with no problems.
It's a robust little thing and easy to handle. The clip means it can be attached to a rucksack or towel rail if you're in the bathroom.
The charging cable could be a little longer but I'd score this handy little speaker an 8 out of ten
General Specifications from manufacturers site:
Music playing time up to 8 hours (varies by volume level and audio content)
Battery charge time 2.5 hour @ 5V, 0.5A
Signal-to-noise ratio >80dB
Battery type Lithium-ion polymer (3.7V/730mAh)
Frequency response 120Hz – 20kHz (-6dB)
Output power 1 x 3W
Transducer 1 x 40mm