Canary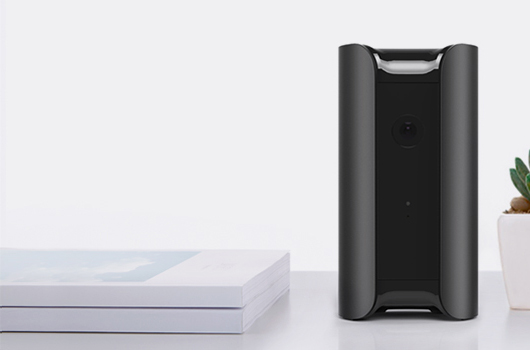 This is an all in one security device that incorporates a HD camera with infra red, it monitors temperature, humidity and air quality. It also includes a siren.
The set up is by means of an app which is easy to link up to the camera. It has a privacy mode so you can turn off recording and monitoring.
It is supposed to have three modes:
Privacy where basically it is not recording




Armed when it perceives that you are not in the property




Unarmed when it perceives that you are home



The modes are all based on the location of your phone but in my case I did find that it was staying armed or saying I had arrived home when actually I'd never actually left the house.
This operates on a subscription model where you are automatically for free able to go back 12 hours. You can mark an odd recording to be saved on their cloud storage. On the free module it is limited the number of recordings you can save. Alternatively you can pay $99 and get a years subscription which gives you a longer period you can monitor and more storage space.
The siren can be sounded when you are there but also when you are not. So you can either startle the person you spot raiding the cookies in the kitchen or you could use it to scare a unwanted visitor into leaving. At 90 decibels it is not going to be missed.
The live feed is actually very slightly delayed but only by a few seconds.
It has a very good wide angle lens. You can tell it is recording by the white light on the base. The app also includes a useful button to call the emergency services so if you have spotted an intruder you can save the clip so you have a feed for the police and call them to the scene even when you are out and about.
You can add more devices to the system including a new device called the flex which I have not tested.
Unlike other systems this does not identify the faces so it only sends alerts for say unknown faces, in this case it will tell you when it is triggered by activity. It is more expensive than some systems due to the subscription model. The subscription model has been improved while we have been testing to give you more on the free model.
The temperature, humidity and air quality sensors are a really good addition to the standard camera. Imagine if this was in a child's bedroom it could give you real peace of mind.
I like the simplicity of the set up but it would be good to only get alerts when it is an abnormal issue but for others you may prefer to see that your children have arrived home or similar.
Conclusion
It Is a good sharp camera that gives a lot of detail, it comes with a good app which is easier to use than some competitors and has reliably captured all movement. It would be better if it could reliably detect whether I was home.
The siren is something I haven't seen on other cameras and is a nice touch.
I really like this camera but I have to say I am not a fan of the subscription model especially when there are competitor products giving you lifetime storage at the same price as this camera its and one year subscription.
Having said that this is a really good system for someone living alone as family could monitor if they had concerns over carers or similar. Also a night-time break-in the siren and emergency call built into the app could potentially be a life saver.
Aftershokz Trek Titanium headphones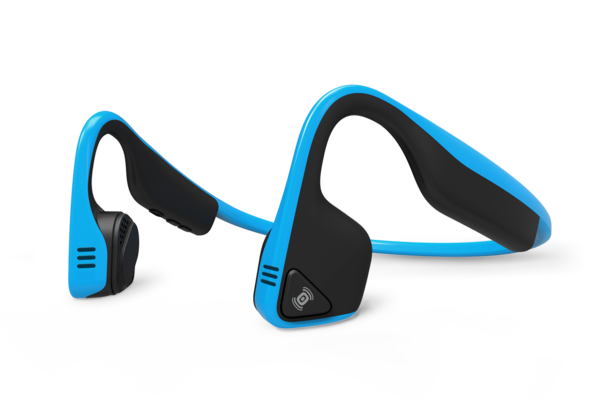 These are first of all a challenge to your concept as they use bone conduction to play the sound rather than traditional headphones.
So no placing this in your ear but onto your cheekbones and amazingly you can hear the sound but it does challenge your brain! However it does work. There however is a downside that if you are commuting that these are not the right device as the only way they work is if you put in ear plugs. Otherwise you are turning up the volume so much. Aftershokz do obviously realise this and supply ear plugs in the packet.
However it is best aimed at runners and cyclists as you can hear the traffic and walkers around you while still listening to the music.
It is Bluetooth connected and it holds charge for 6 hours. It hooks over the ears which give it stability to stay in place. Older style ones with wires used to pull out the ears as you ran where as these give better stability.
It is also fitted with a microphone and gives a good sound for those listening. I walk through central London and can easily and clearly be heard which some other devices struggle with heavy traffic and background sounds. How it hears me is a mystery as part of all this bone conducting technology but it works very well.
One thing that did really annoy me with these is when they woke me up hal way trhought the night saying Charge Me in a loud voice.
I did also feel the audio was a little restricted in the top-end but no worse than most under £100 in-ear headphones although these do cost slightly more than that but that premium is for the bone conduction technology. I would recommend trying them out yourself but for me they were perfectly listenable.
I would recommend this for cyclists and runners but not for train or plane commuters.
Sleepace
This company is bringing you a suite of tools to help you sleep.
This first is the sleep dot that you clip onto your pillow corner and it is a simple magnet to hold this in place. You download the app and just tap the sleep dot to synch.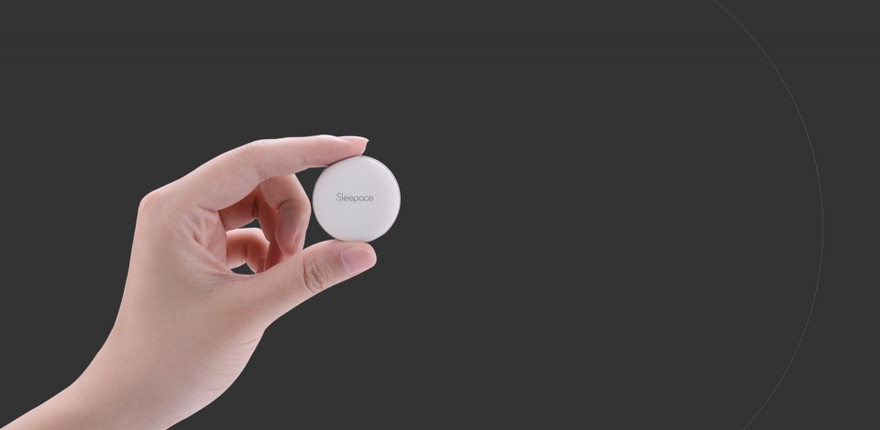 The app is pretty straightforward and you just hit the plus button to add a new device. It can only have two devices on at one time.
It's automatic which is good as it is no faff when you get to bed.
It does give you a report and a score on your sleep. The good news is the report is in language that you can understand. It will report if you were restless, slow to fall asleep. However I did find a flaw with this device. I was away for the night and apparently I had a good nights sleep! Interesting as I was not there!!
It can also be deceived by someone who reads at night which it did not detect as awake times.
This has to be manually uploaded to the app by tapping the dot to set it into synch mode.
The second is the Nox Sleep light which is set up to fade a light at a predetermined time to help you fall to sleep. The light can use various colours to help you sleep. You will be aware that blue spectrum lights are known to keep you aware so this will use other colours that promote the body to generate melatonin to help you sleep. It also has a smart alarm which will light up within 30 minutes of a set alarm time to wake you up at the lightest part of your sleep pattern. This I think is probably best for someone who struggles to wake in the morning to try and bring them gently awake. In my case mornings are easy so having an alarm lighting up too early for my taste when I am resting those last few minutes before I need to get up.
The musical choices can be downloaded in the app to play when the alarm sets off. I would like to see some more interesting higher quality music choices and possibly the option of DAB radio as a choice or similar. The light and it 's colour ranges are fun to play with but the music seems to be a bit of an after thought. An upgrade on the quality of sound would enhance this light. I get that there are the relaxed sounds of rain and waves but not personally my taste.
It could do with a longer power lead as I struggled to plug this in and stand it on the bedside table.
Rest on Smart Sleep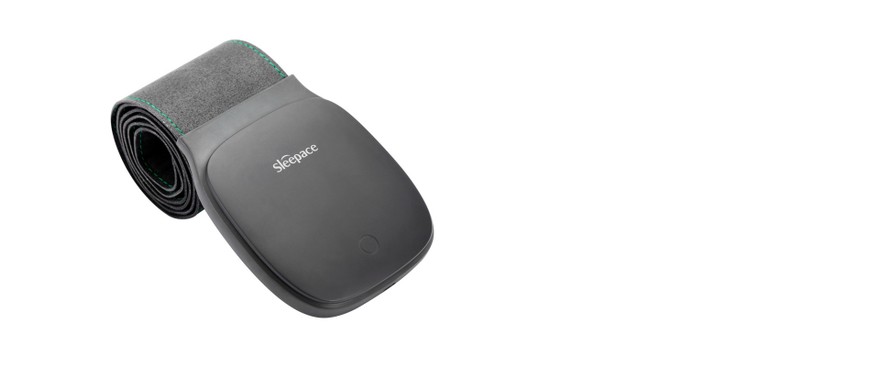 This is a simple strap that you place on the mattress under the sheet at about chest height with the rest on at the edge of the mattress that you attach by the magnetic cover. This provides a more detailed feedback reporting on your heart beat and breathing throughout the night. This is the most detailed report on sleep which is uploaded automatically without being so technical that you feel the need for a medical degree to understand. It is simple comments like you are taking too long to fall asleep, going to bed too late, being restless, getting up in the night. You can tap on each of these and get some advice on what you could do better to help your sleep improve. Telling me that my deep and medium sleep is unreasonable,,,well I know I was tired but I still wake up disgustingly early and tired. Those lovely notes that say you had 1 hour 49 minutes sleep so you can see why I'm testing sleep apps and devices
Given the choice of the three devices I would for me choose the Rest On but for someone who struggles to get up in the morning I think that the Nox light would be the best choice.