Garry's GIFT GUIDE
NUKI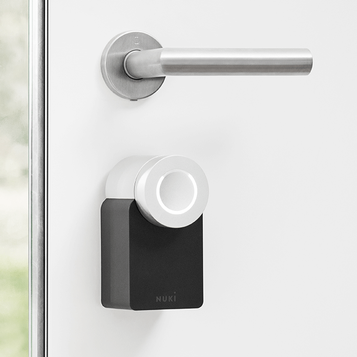 We'll be reviewing the NUKI smart lock fully in a future issue but what we've seen so far we really like. As long as you have one of the lock types it supports (very clearly outlined on their website Nuki.IO) the Nuki can literally be installed in a few minutes and doesn't need you to take the door apart. It very clevely acts by turning an existing key.
The app is also very clever featuring auto locking and opening.
Our initial thoughts are that we'd love one of these under our tree.
RIVA ARENA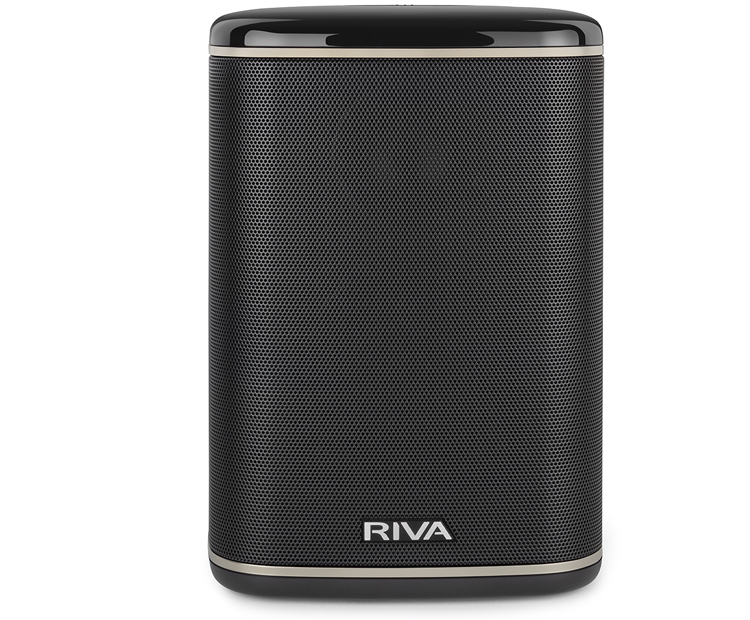 In the Autumn/Winter 2017 issue we raved about the Riva Festival connected speaker. The Arena is it's baby sister and a lot of this review is going to feel like DejaVu. Indeed if you read the Festival review you may want to skip the first four paragraphs as connectivity and software are identical
Like the Festival it is designed to relay the experience of listening to music live without having to play at loud volumes or as we put it in the festival review without the bleeding ears.
We loved the flexibility of the Festival and the Arena is equally connected with Wi-Fi, Bluetooth™, Airplay, DLNA and DDMS connectivity. The Arena also works on Google ChromeCast meaning it can integrate with the Google Home voice control. Airplay and ChromeCast also support multiroom audio.
You can also get a lot of control over the speaker with Riva's rather well put together Wand App. This includes the ability to set a custom EQ although we were more than happy with the default.
One thing we didn't mention on the Festival review is that Riva's devices are capable of creating their own network if your WiFi isn't available.
As well as WiFi and Bluetooth you can also choose playback from USB, AUX and optical inputs. For a smarthome user who is invested in Amazon's ecosphere then the Aux input provides a connectivity route if say paired with an Echo Dot device. You could also use Bluetooth however we feel this is the speaker's weakest input losing significant detail. It should be noted that this is more down to the generic Bluetooth restrictions rather than anything wrong with the speaker.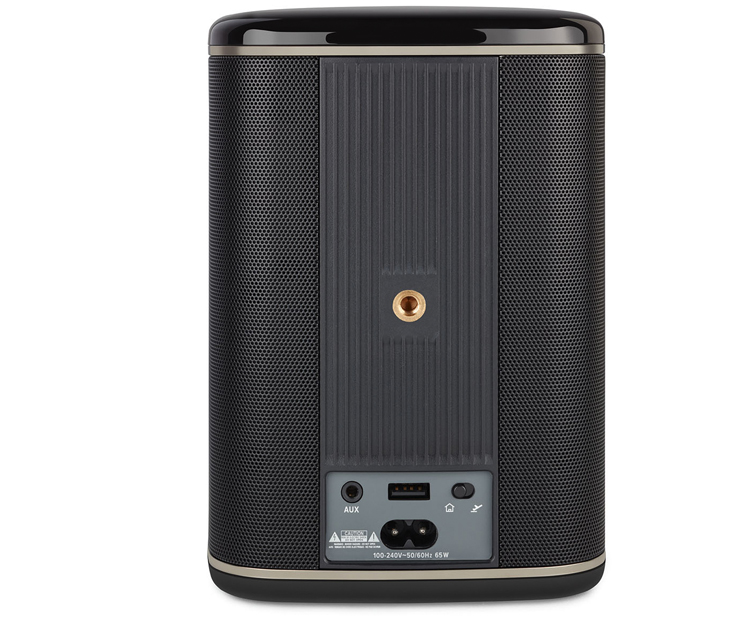 If you have read our reviews before knows we like our music un-messed around with plenty of clarity and detail.
The Festival delivered detail in droves and thanks to its amazing Trillium processing system this happened at all volume levels. As you would expect from a slightly smaller and less expensive speaker something has to give with the Arena and we felt by comparison it lacks something in bass and bottom midrange. That is a challenging comparison though and the Arena simply blows everything in its price range out of the water.
It does this with Six ADX drivers located 2 each on three of the four sides. This gives a suprisingly good soundstage from one speaker. One option in the software is to pair two Arenas to give stereo.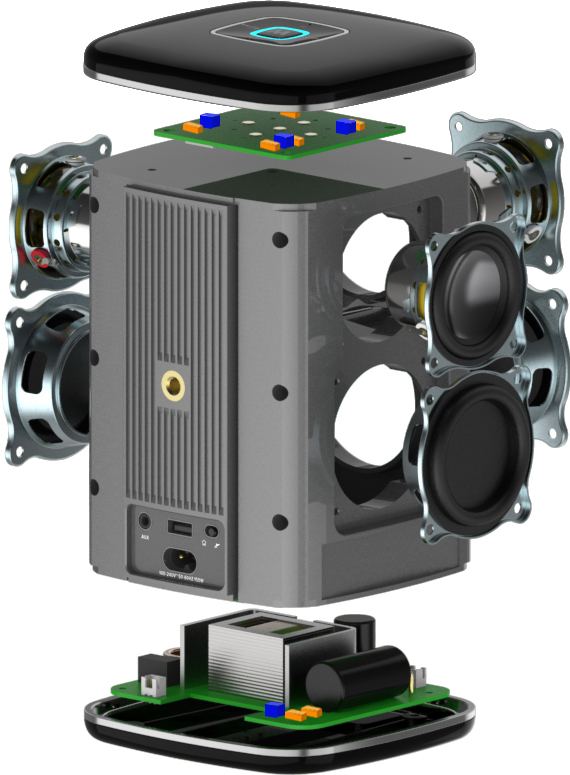 Overall put simply this is the second best connected speaker we have ever reviewed. Oh and did we mention it can have an optional, and substantial capacity, battery base attached for listening in the garden.
We are delighted to award this speaker our TrulyFascinating Award.
DXO Camera
The DXO Camera is an interesting approach to photography. A small device that connects to your lightning connector equipped iPad or iPhone and is supposed to be able to replicate the results of your SLR camera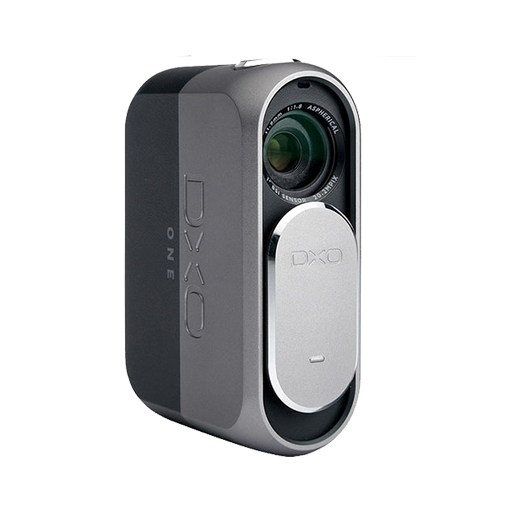 To be honest we weren't expecting this to be so good. Attached to an iPad it gives really good control and genuinely impressive photography. The app is really intuitive and does give every bit of control you would have on a DSLR. Running on an iPad might seem extreme but there is no doubt the screen size makes for really easy framing.
One thing we weren't expecting was how useful the camera would be when detached from the iPad/iPhone. Fold away the lightning connector and you have a really convenient point and shoot camera. You don't really get a view finder only a black and white light sampler but it actually is pretty easy to use and gives rather amazing results which you can edit once connected back to the iPad or by transferring from the micro-sd you insert to store images to a PC.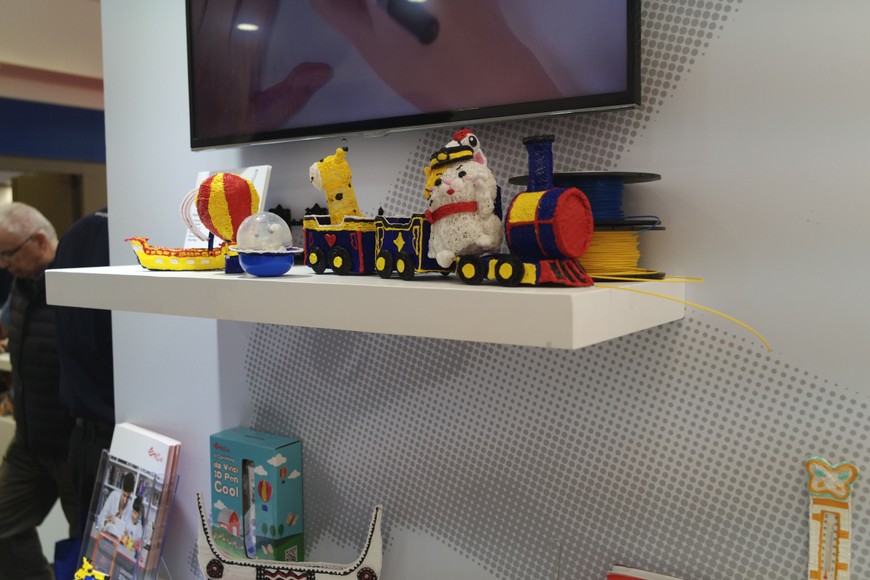 Sample Image taken with device in standalone mode in poor light.
This is fairly expensive at £449 but we still feel it deserves a place under the tree if you have a keen photographer to gift to.
Speck Ruck Backpack
At some point we all have to carry our laptops on trips along with a plethora of other stuff and in recent years there has been a move to provide backpacks with special sections for Laptops. Some of these have not in the past provided much protection for the laptop but when we heard Speck, who are known and respected for their protective MacBook shells we had to take a look.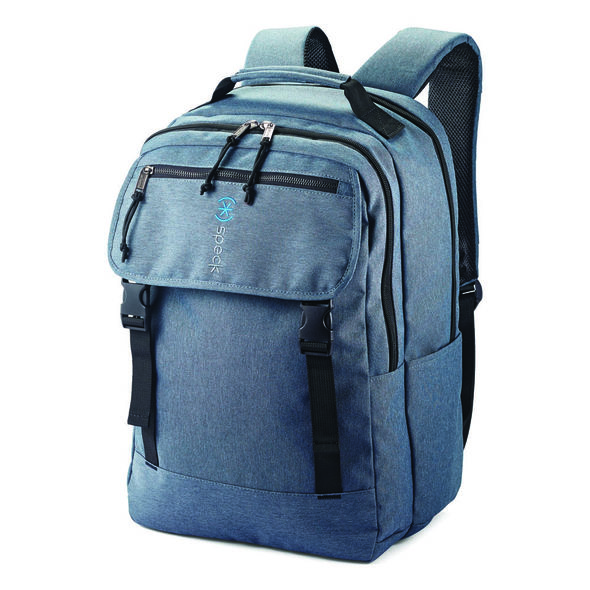 The Ruck is first and foremost a great backpack with loads of pockets and plenty of space. We really like that it has protective pockets for both a 15" laptop and a smaller tablet. The laptop pouch is suspended and we think would take a bottom impact if you accidentally dropped it or the strap broke - although we think this latter is unlikley as they seem very firmly attached. We would have liked a little more padding on the back of the pack to protect the contents but this might have interfered with one of the other advantages of this laptop the breathability. It is very comfortable to wear and doesn't get hot on your back.
We have no hesitation in recommending this goes in the present pile.
Whilst we are talking Speck if you have anyone in the family who owns a MacBook pro you really should get them a Speck protective case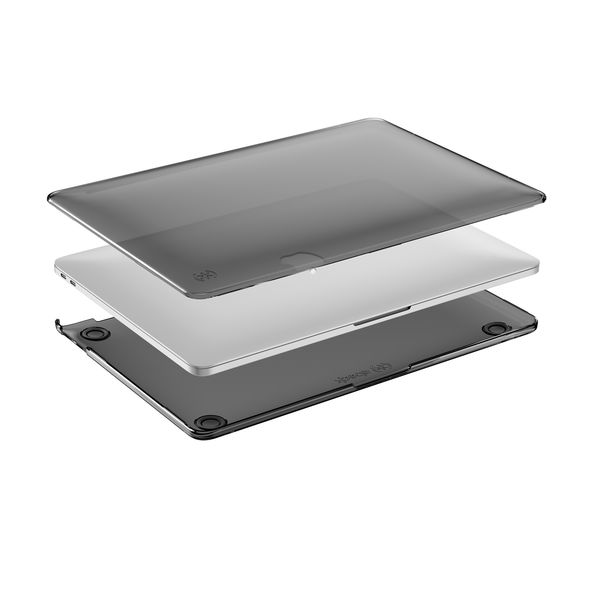 Clamping on both sides of the MacBook these provide really great protection but without detracting from the MacBook design. We only have on slight niggle whilst the shell has a cut out for the two USB-C ports on the new MacBook Pro it doesn't allow the many multiport adapter on the market that plug into both those ports to plug in. It would be good to have a removable flap to allow for these but that is a small thing. Highly recommended.
STM Trilogy Backpack
We make no secret of out love of STM bags. You may remember they stepped up to the plate to challenge me to break their laptop bag having said I had broken many of their competitors bags before. I have never broken an STM bag.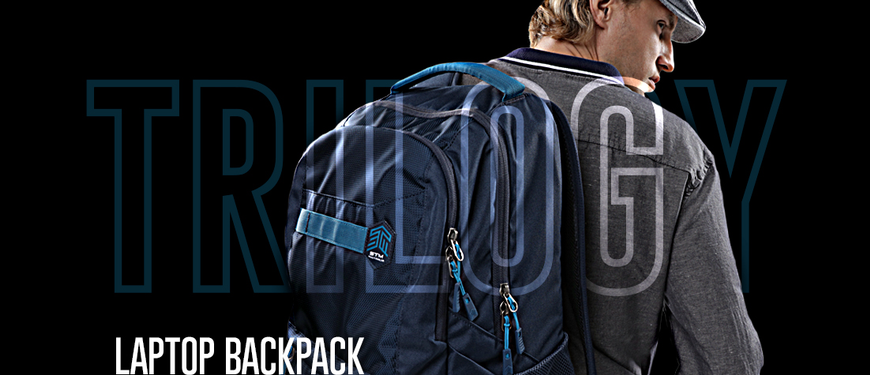 The Trilogy looks like it will be no exception. This 24 Litre backpack doesn't seem that big. It is incredibly well organised, the name refers to its three sections, and we love the protection offered to the laptop in its suspended cradle. The padding at the back will also take a hit.
This would make the perfect cabin backpack for an aircraft it doesn't feel big but it easilly packs a lot.
We also loved the colourful style of our blue version and the fabric is waterproof which is very useful. We also love the attention to detail around the zips which cleverly hide their teeth.
We would be very happy to recieve one of these as a present.
Echo Plus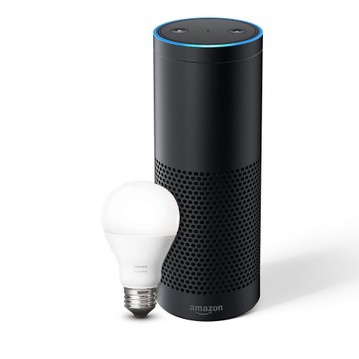 In Richard's section you can read how Amazon have replaced the original tall cyllindrical Echo voice assistant speaker with a smaller more compact design. The tall cylindrical shape is still available however in the shape of the Echo Plus. This takes the Echo and adds some Smart Home functionality while retaining the much loved rotating volume control which is missing in the new model.
First things first the audio is as good if not slightly better than the original Echo. The microphone array seems better and more responsive.
OK with that out the way, the only reason you would really buy this over the new Echo, unless you are a die hard volume knob fan, is to get the smart home functionality and these at the moment are slightly limited.
The device has built in support for the Zigbee standard. Now anyone who has been in the Smart Home world for a while will know that Zigbee is a standard in name only. The underlying wireless structure may be the same but manufacturers have been able to use their own protocols over the top. Fortunately there has been some movement on this in the lighting market with companies like Philips, Hive and Ikea using a new lighting standard. The Echo Plus supports this standard meaning it can discover, for example, Hue Lamps without the need for a Hue hub. It can then switch them on and off and control the colour by voice command. Unfortunately at the moment any way to control the discovered devices in anyway other than voice. There is no IFTTT (if this then that) control of the Echo Plus for example. If you already have a Philips Hue Hub you would be better off for now using that with a cheaper Echo or Echo Dot.
For the target market this all may not be an issue and there is no denying the setup of smart lamps is a lot easier with the Echo Plus than most app controlled devices. That is where Amazon is aiming people with minimal tech knowledge and just want to plug the devices in and go.
The range of devices you can control is limited but growing and Amazon helpfully includes a page on their site of devices that can use simple setup with the Echo Plus. Of course you can still use any device that is supported by an Alexa Skill with the Echo Plus - but you might as well use the cheaper Echo or Echo Dot if that is all you want.
Now it is quite likely we will see updates to the Plus offering a lot more services. One thing that intrigues me is that the Plus has a Bluetooth 4 chipset and could be updated to control upcoming Bluetooth mesh devices which would be a very convenient way to do that. I personally may wait for these updates before getting a Plus.
However if you are starting out in the world of home automation and want a simple setup then the current Echo Plus bundle with a free Hue lamp is attractive and we can certainly see how this may have a place in certain people's holday gifts.
Edifier R1010BT
The R1010 Powered Bookshelf speakers have always been fairly classic design with good bass, a fluent midrange and detailed treble. Up to now they have purely been a wired connection but the BT version adds Bluetooth and does so in a really clever way allowing up to two devices to be paired simultaneously - we've never seen this done before.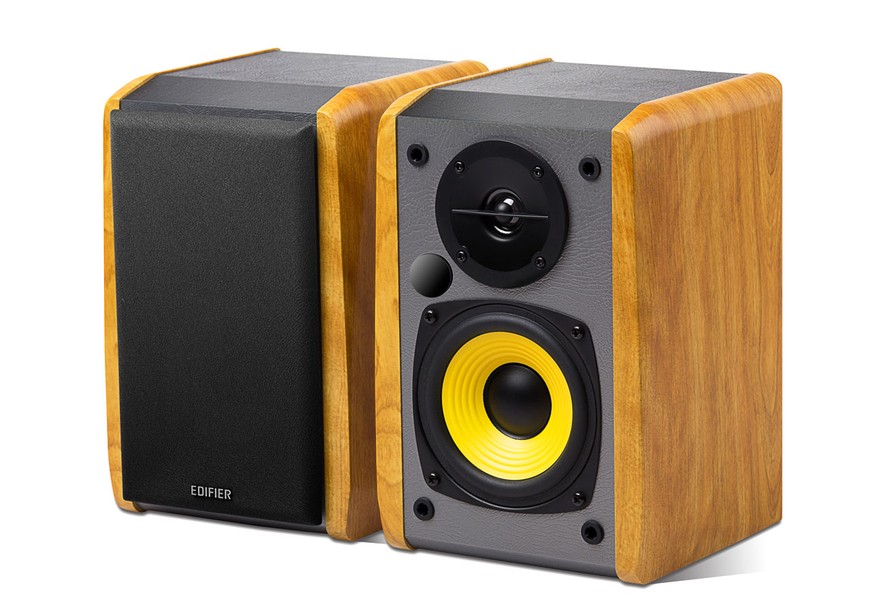 Specification from Edifier Site
Total Power Output: R/L: 12W+12W
Signal to noise ratio: ≥85dB(A)
Frequency response:70Hz-20KHz
Input sensitivity:
Line in A: 700mV±50mV
Line in B: 500mV±50mV
Bluetooth: 400mV±50mFFS
Input type: RCA (x2)
Bass driver: 4 inch (106mm)
Treble driver:Φ13 mm
Dimenson:6in x 9.5in x7in (WxHxD)
For someone who likes a more conventional looking speaker setup these were always a good buy but the addition of the Bluetooth in such a novel way adds to that. Our only dissapointment no Apt-X support.
Qobuzz Hi-Res Streaming
Fancy treating the Audiophile in your life then Qobuzz's streaming service may be up their street. Qobuzz have been well known in the industry for their high quality music downloads indeed we test a lot of our test tracks from their library. A lot of their catalogue is in 24bit/192 lossless and for the 'small' sum of £349.99/ year you can now stream all that content to your PC or Mac as well as an increasing number of hifi devices with their sublime + option.
Alternatively if you are happy with CD quality lossless streams at 16bit/44.1 then you could go for the £19.99 per month HiFi option. Their are other options between these two and one lower quality one at £9.99 per month which streams in lossy MP3 300K format. We prefer the lossless streaming and whilst nearly 350 quid a year may be difficult to justify the quality is undeniable.
We spoke to Qobuzz recently and were really impressed with their plans for expansion particularly their move to support some of the hobbyist streaming platforms.
Perhaps not an option for everyone but if you really love that Audiophile in your life then it will be an impressive present.
Blue Yeti USB Microphone
This is a really substantial USB Microphone with a really impressive range of modes for recording.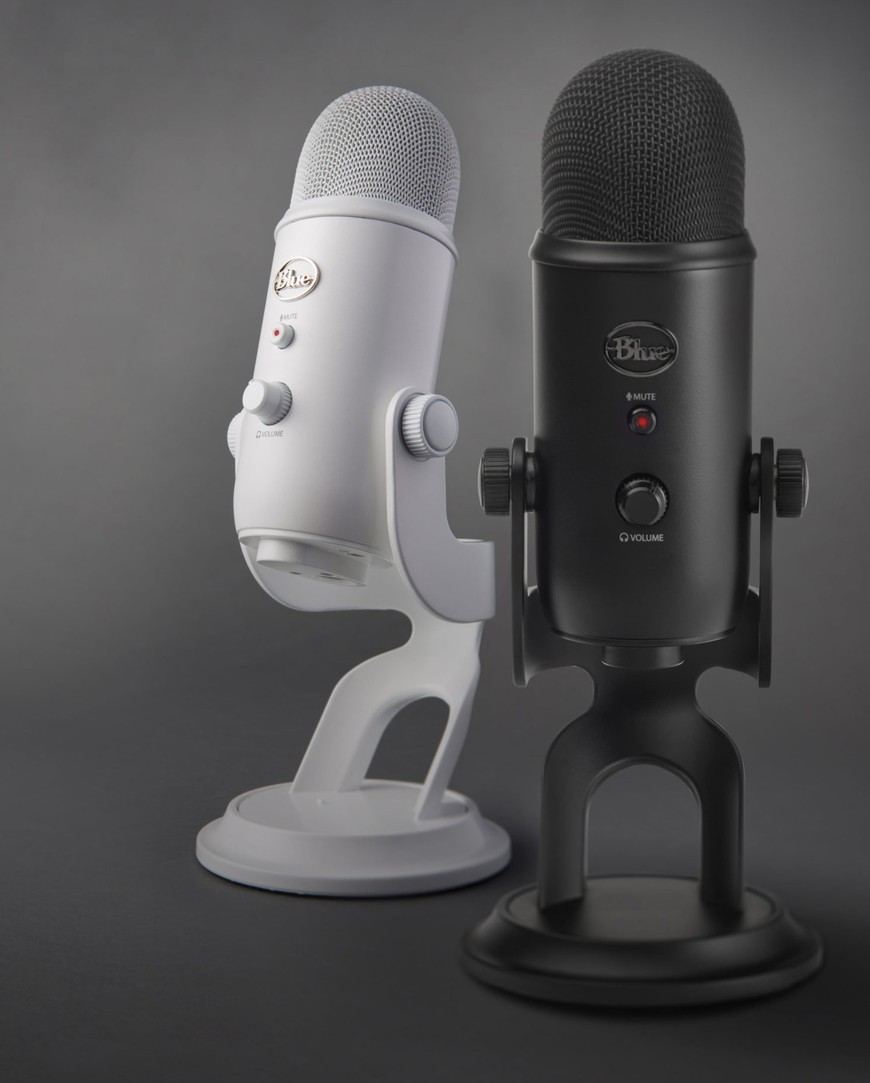 From Blue's Website:
Perfect for podcasts, game streaming, vocal performances, voice-overs and instruments. Cardioid mode records sound sources that are directly in front of the microphone, delivering rich, full-bodied sound.
STEREO MODE
Uses both the left and right channels to capture a wide, realistic sound image—ideal for recording acoustic guitar or choir.
Omnidirectional mode
Picks up sound equally from all around the mic. It's best used in situations when you want to capture the ambience of "being there"—like recording a band's live performance, a multi-person podcast or a conference call.
BIDIRECTIONAL
Records from both the front and rear of the microphone—good for recording a duet or a two-person interview.
We are in the process of doing a long term test of this microphone but our initial impressions are really good with it making a substantial improvement on our normal recordings. It may be a little more pricey than your average USB mic but so far we think it is worth every penny.