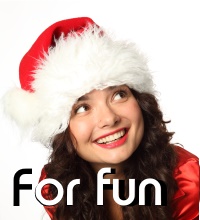 We all need to relax sometime. People find all ways to relax but many like to be creative in their spare time. Be that by creating family websites or creating digital artwork. Others just want to mess around with a crazy gadget or two.
Ruth, Wayne and Peter look at gifts for the aspiring Web creator and Artist. Garry also looks at a gadget that can be pretty crazily creative.
First up Peter looks at some amazing software
A Brief Review of iClone 6 by Reallusion
Truly
Fascinating
Award Winner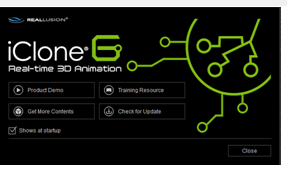 iClone 6 v 6.2 is the latest version of this well-known software intended for professional and serious amateur animators. With this software you can achieve stunning 3D animations but while the experienced animator will home in on the features they require, newcomers may well feel overwhelmed by the range of possible option available. Help is available from the online manual which includes details of all the keyboard shortcuts and a large number of videos showing how to achieve particular effects.
The product comes with some content including stage templates ranging from backgrounds to complete 3D structures, avatars, and a wide range of props. My download also included extra content in the form of a materials pack. Backgrounds and other props are added to the stage area from the content area which can then be adjusted in various ways using the modify window. So for instance if you have added some trees then there is an option to adjust the settings for the wind so that the branches sway when the animation is run. One way to create additional content is to use the many shaped blocks provided. These can be brought into the scene, modified and linked together to form a 3D structure such as a house. Once the design is completed it can be rendered with brick, stone, tiles etc. the size of which can to scaled to suit the structure.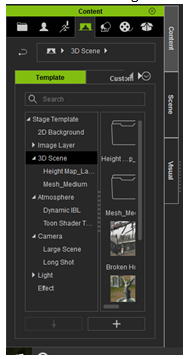 If you know that you are going to be creating animations for a particular field say "Business" or "Construction" then it is worth checking the Reallusion Marketplace which may have the content needed available for purchase.

Each character has its own persona and a related set of animations which are easily applied, further animation can be added via the Motion puppet window. The persona
and related animations are interchangeable between characters. The 3D nature of the animation allows cameras to be positioned at various locations within the scene either fixed or set to track say a face. The timeline is used to switch between camera views as the animation runs.
Shortly before writing this review Reallusion launched iClone Character Creator and made it a free download for users of iClone 6. This runs as a separate programme and gives amazing flexibility to create detailed characters. There are a range of avatars and every detail of their body shape can be modified including facial features, skin tone, even the amount of hair of their chest. Clothing and other accessories can then be added, the clothing automatically conforming to the size and shape of the body. Once created the character can be exported directly to iClone 6. Currently you cannot create a 3D head from a photograph to use in iClone but I understand Reallusion are working to allow a head created in CrazyTalk 8 to be imported into iClone 6.
There will be a steep learning curve for those new to animation but I found that by following a few videos I could create a simple short animation which if time permitted could be further enhanced and refined.
A short review such as this cannot hope to mention all the amazing features that Reallusion have packed into this software and I imagine that the user will continually discover additional features to enhance their animations.
A truly outstanding product.
Ruth takes a quick look at an interesting alternative to Goohge's Cardboard concept for a Virtual Reality headset, from a really high quality manufacturer of lenses. So we know the visual quality will be good but what about the experience?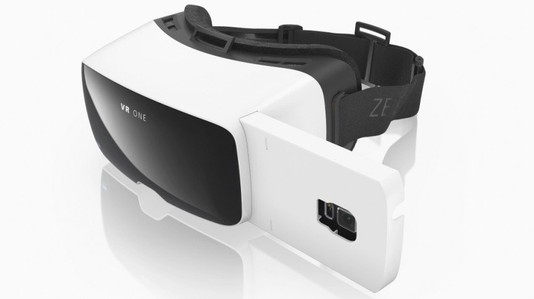 So you want virtual reality and don't want to take out a second mortgage then take a look at the VR One and remember to order the right tray for your smart phone.
This is a virtual reality device that you download apps to your phone and place the phone into the tray and this acts as your screen. At the moment there are limited numbers of Phones supported by Carl Zeiss with pre-produced trays bt they do offer 3D prinitng files for a number of others.
It comes with two apps VR One and VR Cinema which whilst OK and certainly immersive were a little limiting. Then you have apps from other developers - all apps designed for google Cardboard should work. Fancy a roller coaster and no time to go to the theme park. No problem just download the app and ride without any of the shaking.
So this is a quick, high quality, way to get into Virtual reality and the apps will no doubt increase over time so you can try more things.
Now the crazilly creative. Garry looks at a great piece of new technology
XYZPrinting 3D HandHeld Scanner
Truly
Fascinating
Award Winner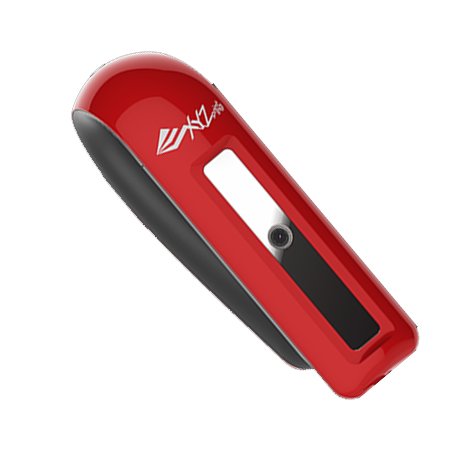 This curved peice of red tech looks futuristic from the off. Plugging into a USB3 port on a reasonably powerful PC (they recommend Core I5 and above but we managed to get it ot run on a Core I3 with a decent graphics chip) and setting up the siftware from the encosed SD card you soon realise that futuristic shape is the perfect ergonomics for this device.
The idea behind this scanner is that it uses a combination of infrared and video imaging to map a 3D model of an object. That 3D model can then be imported into editing software or as in the purpose XYZ intend it for used to replicate the object on a 3D printer.
The software has two modes Portrait Capture and Object Capture. Portrait Capture is designed to scan the head of a person and then replicate it at a smaller size on a 3D printer. Object Capture replicates the object at the same size. Object Capture has a smaller maximum scan size as it is designed to work with the maximum size a 3D printer can print.
Scanning takes a bit of getting used to and there is definitely a technique to it. We found Head Scanning somewhat easier than object scanning but both were worth the effort. It is really satistfying to see the object you have just scanned spinning round in its three-dimensional glory on your PC screen.
There are amazing practical uses as well - I was able to scan one of a pair of clips that had broken and would have been able to print that out as a replacement - we'll see more on that in a later issue when we review XYZPrinting's DaVinci JR printer.
The magic in this scanner is carried out by an Intel RealSense camera. This is the technology that Windows 10 uses for its Windows Hello feature. So as an added bonus you can use this scanner to log in to your computer by just looking at it.
Colleagues who saw this device in operation were amazed but thought 'that must cost a fortune' - the amazing thing is that it doesn't. At the time of writing it was £149 on Amazon - brilliant.
The video below from XYZ gives a really good overview of the scanning process.