Moving on to audio I was fortunate to be invited to meet Lenco to talk about their new PlayLink System - an AllJoyn Alliance AllPlay based audio system. These are exceptionally good multroom speakers. You my be of an age to remember Lenco in their glory days of making amazingly good turntables at a budget price. This system builds on that heritage.
I particularly liked the fact that they had a portable battery powered version. This means you could take a couple of these to the garden and have wireless extended stereo. As they can either talk to the home wifi or talk to each other on their own mesh network it would be perfectly possible to take a few of these battery powered speakers to an event and have them all talking to each other.
They look good as well. Although Ruth did have some question on the rubber surface marking. Sound quallity was phenomenal in the show environment - although we would like to get them into test for a full analysis.
All in all these will give the Sonos a run for its money and what is more they undercut Sonos on price. One final thing to note is that as other AllPlay based equipment comes to market it will be able to work with the PlayLink System - no matter what manufacturer makes it.
Our next best in show therefore goes to the Lenco PlayLink system.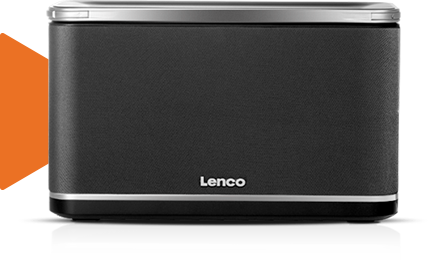 It would remiss with this issue's SmartWatch feature not to mention the plethora of SmartWatches and Wearables at IFA.
There were a number of Android Wear announcements including the Asus Zen Watch and the rather stylish LG Watch R (shown below with my Pebble Steel for comparison)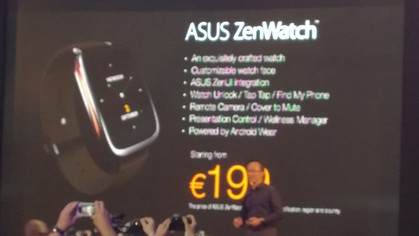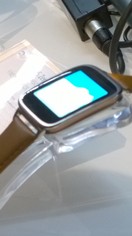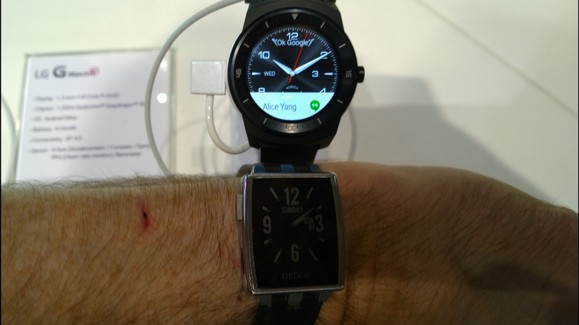 Whilst the LG G watch R was certainly the most stylish, its price (not announced but thought to be amongst the high end for Android Wear) and its one day battery life prevent it gaining best of show for us.
In fact none of the many watches we saw gained that rating and, indeed, only one wearable came close the Smart Ring Ruth mentions in the SmartWatch feature.
Moving away from electronics to white goods Ruth took time out to tour the Haier Booth.
What's new in the kitchen?
Haier are keen to show off their new appliances.
First they have a lifetime guarantee on their fridge freezers that are a meter wide. No that is not a typing mistake! Then you add in the UV light to kill all the bugs.
Personally being allergic to UV light I do have concerns on this. I have been assured that this is shielded and your eyes are protected. My question is what about your skin!
If you like to party then you might like the water bottle that you fill in the fridge and it connects to the freezer and makes you ice cubes in the freezer.
Then onto the double door fridges with smart doors. They look interesting with different designs and then when the door is tapped the controls appear so you can change temperature etc.
Then looking at all the single households in this country. Ever noticed the fridge is always big and the freezer small. Which may be great for a big family but for single people you don't need a big fridge a bigger freezer is more useful. They have a 3 door fridge where the middle section can be used as either a fridge or freezer.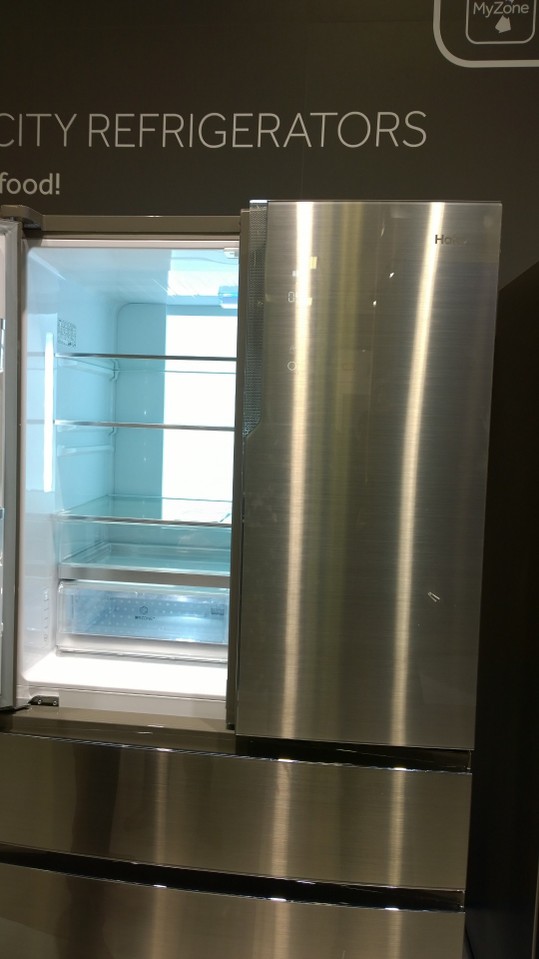 Some interesting updates and potentially a wine fridge that will give you a recipe and tell you how to store the wine. An interesting idea but does it justify the price.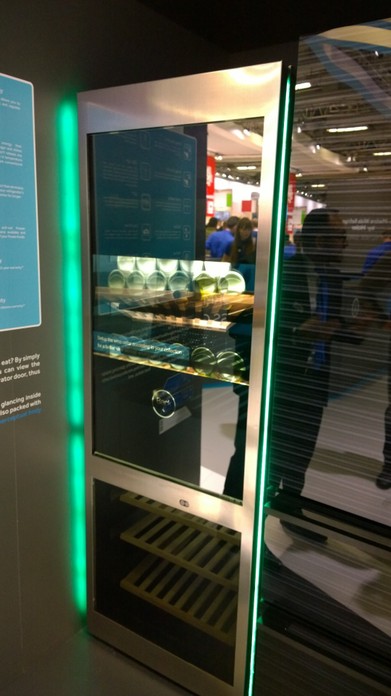 They are updating the washing machines with digital options and multiple program options. This all seemed a bit fiddly but as you know by now I like things to be intuitive and I hate having to spend hours reading manuals. Maybe it was the lack of plumbing that upset the demonstration. But simple timesaving changes such as re-designing the washing liquid and fabric conditioner tray are going to be time saving as anyone who has ever cleaned up a conventional tray with the aid or a toothbrush or similar will know.
Finally they have re-designed the air conditioning unit. This new version is much easier on the eye but still effectively blowing out cold air. However the fancy designing is only on the front half and I would like this to be extended around the back as due to the round shaping you are going to see this side of the device.
As you can see from Ruth's visit it turned out that Haier had innovated in almost every aspect of white good design and for that we award them another of our Best in Shows.
Another domestic manufacturer that was making an impression was Dyson who were showing off there recently launched Robot Vacuum cleaner. Whilt the demo for this was very impressive we were a bit put off by the speculated 700gbp plus pricing.
Back in Audio it was good to see new product from ViewQuest and we particularly liked their new retro range - a real winner
Our final best in show goes to PNY we loved their really handy usb lead with both Micro USB and lightning adapters attached.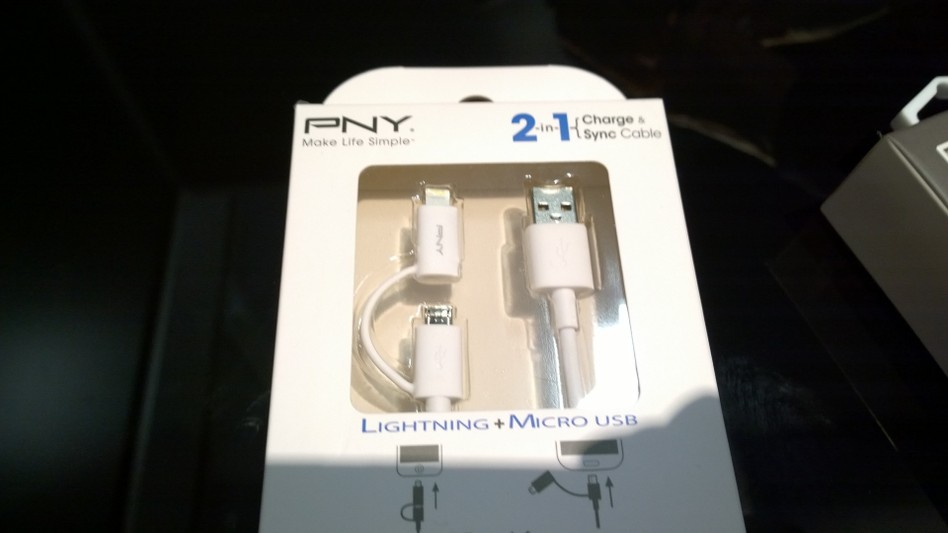 We also realy like their combo portable wifi router, charger and Card reader