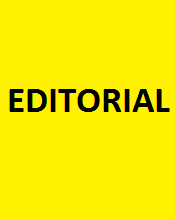 So after a slight false dawn it may truly be Spring here in the UK and what better to wake us up from the slumber of Winter than a great cup of coffee. In this issue we feature a machine that not only makes great coffee but can be controlled from your smartphone too. We even worked out although it is on the surface quite pricey it may save you some money too. See Ruth's review for more details.
In fact this issue is greatly about saving money.
Richard takes one for the team on one of his reviews. Peter looks at a great value for money phone and I try and save you money with your smart home.
I also just want to head back to the Editorial I did about the final mile in electric vehicles. In that I mentioned that Singapore had a very succesful ride sharing scheme with Eletric Scooters. Since then there has been a bit of controversy around similar schemes on the west coast of america. The controversy has centered around one of the key differences in the scheme. In California the schemes all work on the principle of just abandoning your Scooter when you reach your destination leading to scooter carnage in some locations - this is the so called dockless approach. Whilst Singapore doesn't have docks as such each key destination have clearly marked Zones to park your scooter and I suspect strong incentives not to park elsewhere. Singapore tends to be a more ordered society so I am not suprised that the system is less chaotic there but the West Coast scooter firms in their hurry to land-grab might end up killing a really good idea by inconveniencing other pavement users. Working with major destinations to provide proper parking areas would be a good start.
Garry Whittaker
garry @ fascinatingtech.com
Editor