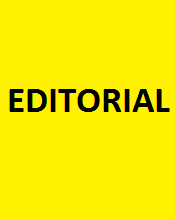 Welcome to the spring 2017 issue. Is it really a year since I was saying another year is on us.
We don't have a competition this month but instead an amazing giveaway (whilst stocks last) for every reader
Peter also reviews the latest edition Version 3 of CrazyTalk.
In this issue we continue our TrulyFascinating award for those gadgets that stand out from the crowd and CrazyTalk is a fully justified award winner. As are the Home automation products from Energenie deserving of our new Quick Look award.
Let me explain this new award. Sometimes there are items you realise are so good you need to review them twice or at the very least over a longer period than a single issue allows. Quick Look winners will get a quick look write up in one edition and a much more detailed review in the next.
Ruth is having a short break so Adana fills in for her and looks at whether a speaker can make a splash,
Finally Richard gives us a whole gamut of reviews from the incredible Acer 21" Laptop (Luggable maybe) to some great software.
Garry Whittaker
garry @ fascinatingtech.com
Editor