Garry's Smart Home and AUDIO
RIVA FESTIVAL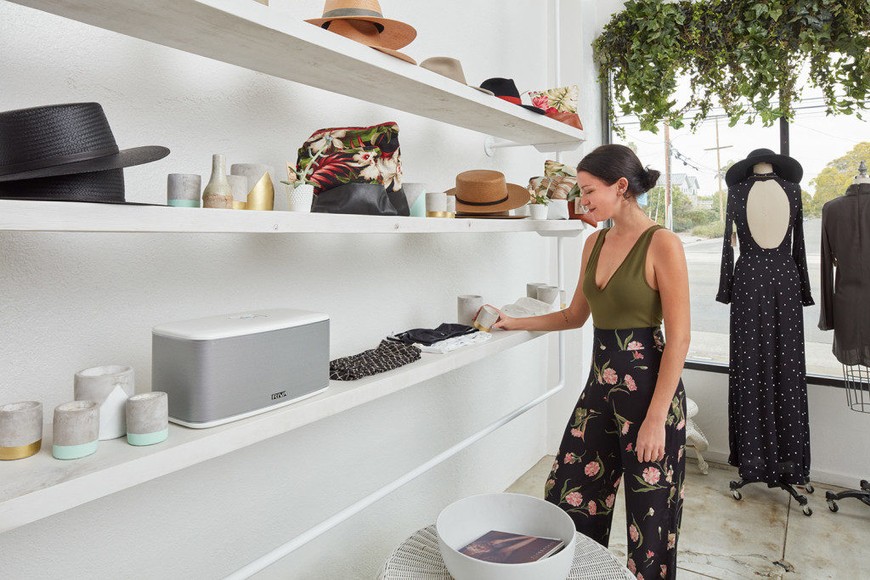 Wow and amazing. Two of the phrases we kept hearing in our blind tests of the Riva Festival connected speaker.
Available in white or black, the Festival is designed from the ground up to relay the experience of listening to music live without the necessity to pump up the volume or as we put it without the bleeding ears.
We loved the flexibility of this connected speaker with Wi-Fi, Bluetooth™, Airplay, DLNA and DDMS connectivity. From a Smart Home point of view the Riva Festival also works on Google ChromeCast meaning it can integrate with the Google Home voice control. Both Airplay and ChromeCase also support multiroom audio which is a plus.
You can also get a lot of control over the speaker with Riva's rather well put together Wand App. This includes the ability to set a custom EQ although we were more than happy with the default.
As well as WiFi and Bluetooth you can also choose playback from USB, AUX and optical inputs. For a smarthome user who is invested in Amazon's ecosphere then the Aux input provides a connectivity route if say paired with an Echo Dot device. You could also use Bluetooth however we feel this is the speaker's weakest input losing significant detail. It should be noted that this is more down to the generic Bluetooth restrictions rather than anything wrong with the speaker. The Bluetooth range is however really impressive Riva quote 33ft and we managed to slightly exceed that before getting break up.
If you have read our reviews before knows we like our music un-messed around with plenty of clarity and detail.
The Festival delivers detail in droves and thanks to its amazing Trillium processing system this happens at all volume levels. Now normally we wouldn't like processing messing with the music and we are definitely not fans of the usual types of loudness controls but this really works. With most speaker systems you have to turn the volume up to a certain level before you get to hear everything the music can deliver. With the Riva the Audio is just as clear at low volumes as high. We don't know what this magic is but we love it.
Everything just sounds right. So much so we soon stopped reviewing and just started listening. Simply Fantastic.
Now the Festival isn't the cheapest speaker we've tested but we feel it is worth every penny of its price (£449.00 list on UK Site)
How is the magic achieved, as well as the aforementioned Trillium process the Festival uses three woofers, three tweeters and 4 passive radiators to create an immersive soundscape.
The processing is brilliant and natively supports up to 24-bit/192kHz sources. When you consider many of its competitors struggle to deliver 24/96 that is impressive.
We are also pleased that despite their excellent app Riva haven't forgotten to include great manual controls.
Put simply this is the best connected speaker we have ever reviewed. Oh and did we mention it also does Spotify connect.
We are delighted to award this speaker our TrulyFascinating Award.