Blink and Blink XT Home Security Cameras
In order to answer the age-old "is he or isn't he" question regarding Father Christmas, an enterprising young person might hope for one of the Blink range of security cameras to make an appearance under the Christmas tree since setting these things up is child's play. Then, at least, we'll know who really has been eating all the mince pies.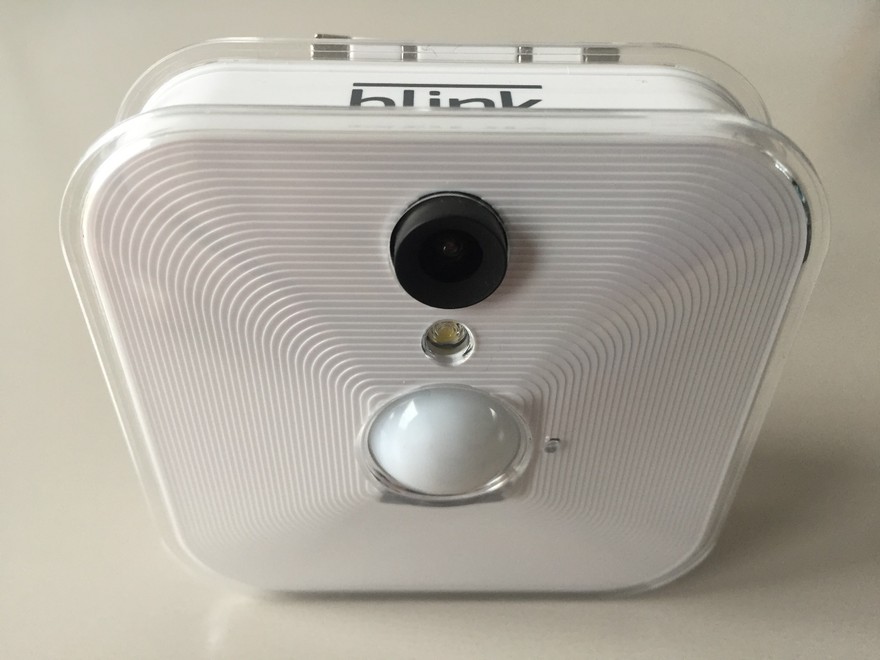 Introduction
The Blink camera (for indoor use) has been available in the UK for a while now, and at its most basic consists of a hub and a wireless satellite camera. Arising from a successful Kickstarter campaign back in 2014, it remains good value for money with the starter kit coming in at £129 and additional hubs and cameras retailing at £89 and £99 respectively. The manufacturers, Immedia, have struggled to meet demand but it should be possible to get hold of one in time for the festive season.
Why Do I Need One?
Blink offers peace of mind, with the small wireless cameras able to be easily positioned around the house to record movement or trigger phone alerts on IOS or Android devices. The wireless aspect is key – a couple of AA batteries is sufficient to keep a camera running for 2 years (assuming it isn't continuously recording) with up to 7200 seconds of video uploaded automatically to Blink's cloud servers for viewing later using the Blink phone app. It is therefore possible to quickly and easily check that all is ok at home at any time.
In The Box
The starter kit contains a camera with a mount, a hub and the only cable in the whole set-up, which connects the hub to power. Blink also include a couple of standard AA batteries to fit in the camera.
Setting Up
Blink make much of the easy-to-use nature of the system, and set-up is very straightforward. First, the app must be downloaded – the app is required to operate the camera system and so if you don't have a relatively recent Android or IOS device, you should stop reading now. The app contains all the instructions necessary to connect the hub to Wi-Fi along with helpful videos. Once connected, the camera can then be wirelessly connected to the hub. Again, this is very straightforward with either the camera's unique code being entered into the app or a QR code on the back being scanned with the phone's camera. Up to 10 cameras can be connected to a single hub (although a future firmware update may increase this) and the range of the hub using Blink's proprietary wireless protocol is impressive – I encountered no problems.
Once set-up, the system can be armed or disarmed, and alerts and video viewed within the app.
In Use
The 720p Blink camera is not as high resolution as some on the market, but still provides a bright and clear image. Running at 720p also ensures that the free cloud storage for video does not fill up too quickly, and viewing remotely remains relatively snappy (although I did encounter a few issues – more on that later). Night vision is also catered for, although rather than using IR or similar, Blink have opted for a LED to provide illumination in a low-light environment. When motion is detected, the LED fires up during the recording period giving passable video quality. This does, however, mean that the camera would be of no use in a baby's nursery, for example. In addition, while it is possible to stream live video in daylight, the LED illumination can only be activated by motion.
As well as triggering alerts and recording a default 5 seconds (up to 60 seconds) of video upon detection of movement, 30 second chunks of live video may also be viewed directly from the app.
Integration
As a basic home camera, Blink works well. However, it is good to see Immedia embracing third party systems to extend the functionality. The now ubiquitous Amazon integration is present, permitting arming and disarming of the system through a call to Alexa. Support for IFTTT offers more interesting possibilities, such as email alerts rather than the Blink app's own notifications and the ability to arm or disarm using geo-fencing (ensuring you don't forget to switch the thing on when leaving the house).
Blink XT – The Outdoor Life
While the original Blink camera is very much an indoor device, in November 2017 Immedia launched a more robust version aimed at life in the great outdoors.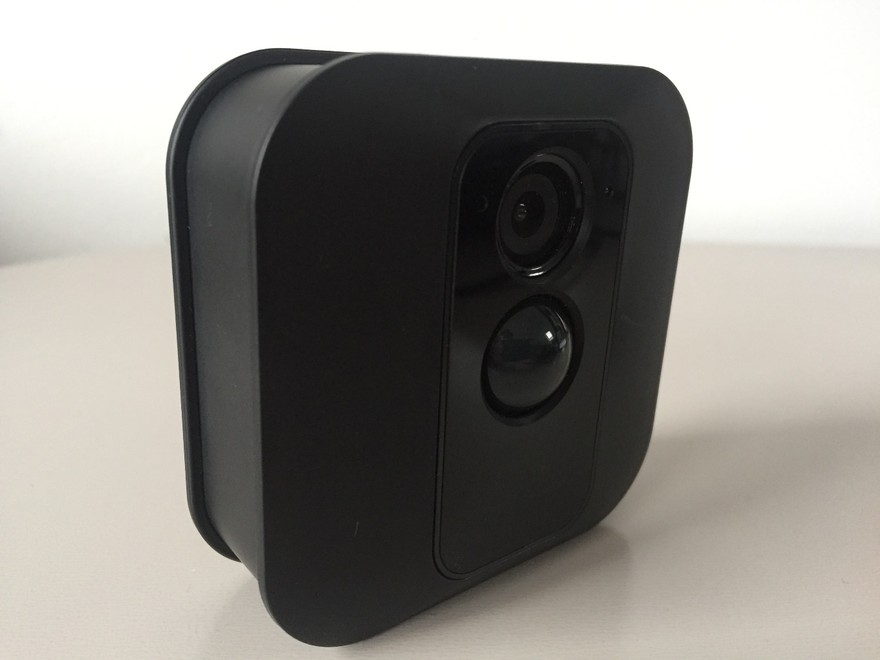 With 1080p recording, the Blink XT camera is a step up from its sibling in terms of image quality, but still has the same 110 degree field of view. It also dispenses with the bright LED for recording in low light environment, opting for IR that Blink claims will allow up it to 'see' up to 6 metres away.
Battery life remains impressive, at 2 years with the included AA batteries and the camera case itself is rated to IP65, so it should withstand a shower but perhaps not a direct blast from a high pressure hose.
Set-up and connectivity is identical to the indoor version with the process to add the Blink XT to a hub a trivial task. There is a slight price bump to £119 for the camera by itself (or £149 if bought with a hub) but otherwise little else is changed.
Should It Be In Santa's Sack?
There is no escaping the fact that the Blink camera system is basic. The 720p camera of the indoor model may put some off, while the requirement that the hub must be powered and connected to the internet will worry others. It is also unfortunate that audio is only one way. Finally, while the cloud storage is free I did sometimes find it a little sluggish in use, particularly when trying to view live video.
However, the pricing is very keen and the ease of configuration and use combine to make this an attractive system. With competitors often costing twice as much and offering little in terms of additional functionality, the Blink cameras represent a relatively inexpensive introduction into the world of home security.