Huawei P9 Android phone
Huawei are working to capture a share of the UK phone market. With the P9 they aim to feature the dual lens camera to differentiate from other phones. The camera is from Leica.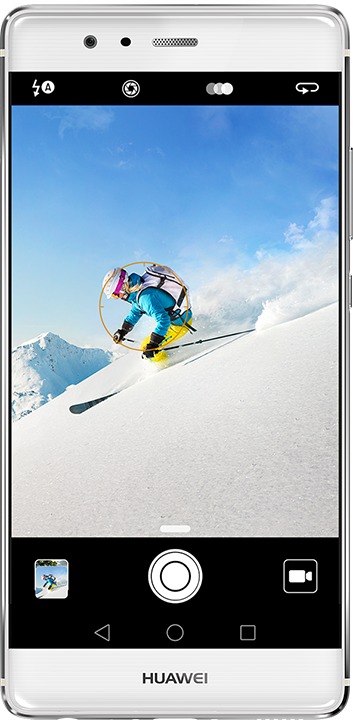 This phone runs on Android Marshmallow.
The phone is a smart metallic look with the two flat camera at the back and a finger print scanner.
You can log in to the phone or you can use the fingerprint scanner. The scanner is so quick it is just such a time saver.
It was quick to set up but I then had to add in some apps back on by downloading. There was one problem. I knew I had downloaded them but where were they!! I I could look on google play and it would show they were installed. It turned out they were hidden to the side of one of the "summary panels".
So watch out for that stealth install mode.
The basic set up? Well it is ok but not exciting although it comes with a stack of themes. I picked a theme and installed but it had not been well thought through as a number of the icons looked so similar it was hard to tell one from another so a bit more thought pattern needed there, The case looks slick and it would be fabulous if the Android set up was as aesthetically pleasing.
It comes as most phones do with the usual bloatware but much of it can easily be deleted.
It has some good features where you can close all the apps in one go but the first time I used this I was a bit nervous when it showed me a rubbish bin that I might be deleting things rather than just closing..
It comfortably took my install of music but it did take a moment before I found the repeat track, or repeat album or shuffle feature. The sound was fine though headphones.
It has plenty of storage built in with 32 GB but if you need more there is a SD slot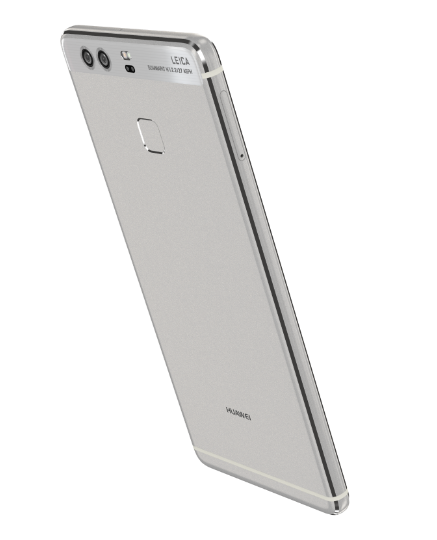 The camera set up is one mono sensor and one colour sensor which blend to give you the best detail. It's quite fun as you can refocus the image after you have taken it. The camera screen may be intimidating to a novice as it has the SLR style settings for you to adjust as you take the photograph. However if you are a point and shoot kind of person, just select the auto mode.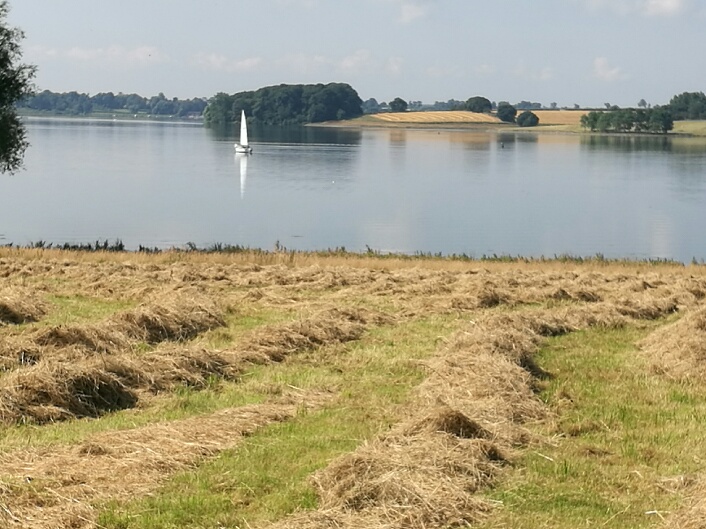 The one place I found it to be a bit weak was in low light. I was trying to photograph a leak in my roof and it struggled in twilight and so I tried a video but both were not the best I've seen.
It comes with 3GB of RAM so has good slick performance.
It will notify you if there are any power hungry apps – Chrome was a regular candidate.
The settings felt less logical than some other android phones I've used in the past but everything is there.
It uses a USB-C charger which charges very rapidly and battery life i
s pretty good – although the camera can be a bit battery hungry.
This is overall a really good Android phone with the fairly unique camera a real bonus. Pricing will determine whether it can compete in a crowded market but it is certainly very capable.
Snooper DVR-4HD-Dash Camera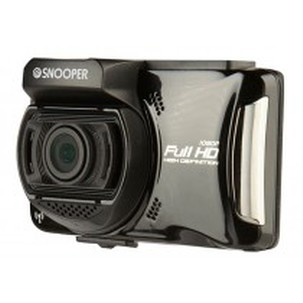 This is more than a dash camera but you need to update the firmware and software on arrival to get it fully set up. It linked up with the android phone with its own app over WiFi.
It offers widescreen and a convenient touchscreen on the back of the camera.
It can continuous loop record and has G sensors to detect accidents and GPS to note your location, speed and date.
However there is so much more with speed camera detection now that the firmware update has been applied. Unfortunately this seemed to lead to a continuous beeping but no warning on the screen. So that one is a mystery and initially
the only solution was
to turn off
the sound completely which is not ideal
Snooper technical support have been excellent investigating this and they think the firmware update may have increased the g-shock sensitivity causing it to trigger continuously over our rather pot holed roads. We are currently checking this out and will update this review with our findings.
One good option is that as well as fully turning off the screen you can put it in a speed camera warning mode.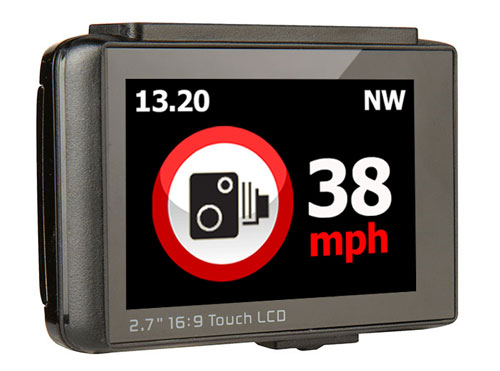 The camera can also warn you if you are lane drifting which if lined up well is fine but it can struggle on smaller roads where it continually states that you are drifting.
It report when I'm braking but I kind of figure as the driver I know I'm braking. It also tells me when the car ahead is moving and sometimes it reports this when the garage wall is moving apparently!!!
I'm relieved to report the garage is still standing despite the numerous warnings.
One very useful feature is it can warn you if you get too close to a vehicle in front – a very good safety feature.
One other really good feature which I was unable to test is it can warn you when the driver is getting drowsy.
Video quality is very good with the important ability to identify the number plate of the car in front. The night view is also pretty good and definitely as good as any of the other cameras we have tested in the same price range.
Overall a really good camera with a lot of bonus features. We didn't want to give it back
Netatmo Welcome camera
This follows the same simple and uncomplicated cylinder design of other Netatmo products.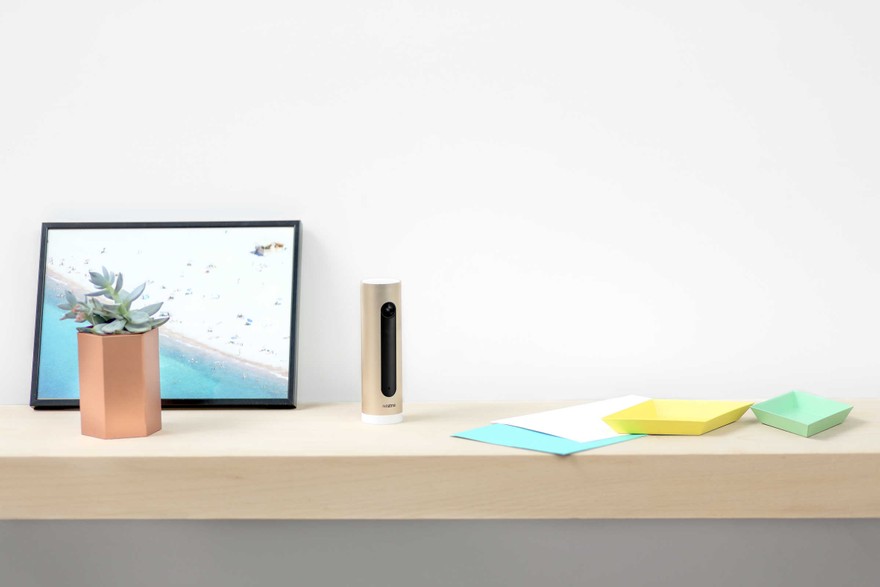 It also follows the straightforward set up method. Download the app, turn the plugged in camera upside down and follow the instructions on your phone screen. It takes only a few moments and it starts capturing video and audio clips. You then need to identify the people in the clips. It then collects more and more images getting more accurate at recognising people.
It can tell if you are at home or not by using a link to your phone and it lets you know when an alert has been triggered.
The files are saved in date order and any faces it can't recognise it will save for you to identify later.
Then arrived the upgrade with a connection to DropBox which is very sensible as the storage of the video clips is both on your phone and on DropBox which provides better protection and you simply have to state where the DropBox account is and then the upgrade is again simple. This upgrade also added the ability for the camera to listen for a smoke or co2 alarm in your house and remotely notify you. I know this has saved at least one house fire and is an excellent idea.
Then came the newest addition which was tags to be added to doors and windows and will alert you when a door is opened or window. My first issue was a small point on the instructions for the tag as they did not mention that you need the tag near the camera to set it up. So having carefully followed the instructions and stuck the tag on the door I had to take it off again and take it to the camera. Again it is simple with set up instruction to follow on the phone. Then go and stick the tag back where it started!!
The tag also tells you if there has been a vibration at the door. It did on a couple of occasions get confused and tells me the door was open when it was actually closed. It may be a little sensitive to vibration on modern doors.
All in all this is now a really good little security system and we love the additions to the software. The face recognition is simply extrodinary.
STM Prime Laptop rucksack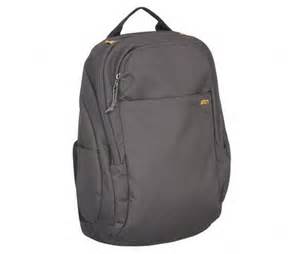 This is a very compact 13 inch Laptop Backpack. We were very impressed with the internal organisation with lots of pockets and zipped section. It has to be said that this isn't unusual for STM who always seem to pull of a great use of available space.
The pocket for the laptop is suspended so that the bottom of the laptop is not in contact with the bottom of the bag thi
s give brilliant protection at the bottom. There is also good padding towards the surface of the bag that sits on your back.
We did feel there was a lack of protection toward the front of the bag. This could be mitigated by packing the area between the laptop and the outside of the bag with soft items (coats etc) but we would have liked to have seen more.
The bag is pretty comfortable to carry with really good padding on the straps.
Even with our worry over padding this is one of the best laptop backpacks we have seen.
Terraillon-integrated health system-Activi-t wristband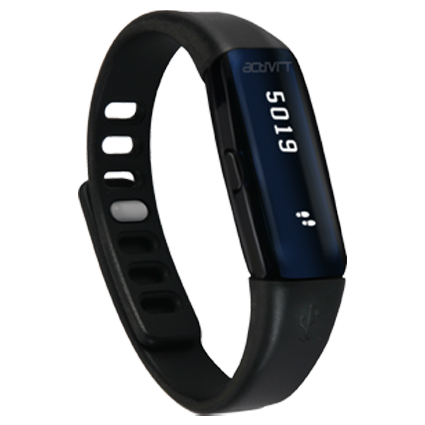 Terraillon aim to introduce an integrated health system so this time we are starting by looking at the activi-t which monitors your steps to see how much activity you have fitted in for the day.
Tocharge it up-pull off part of the strap and plug straight into a USB socket. Yes no lead needed so a good piece of design. We reaaly wish more devices would follow this.
To set-up you just install the Terraillon App on your android or iphone and link over Bluetooth.
The monitor just has one button so press and hold and you will see two squares that mean it is in pairing mode to link with your phone by Bluetooth. This seemed pretty quick and painless.
It has the time, steps, calories burnt and distance. It is designed to be simple and has the advantage of a longer lasting battery than some other devices due to the aim to keep this simple. Usually just over a week for me.
Sometimes simple is a really good way to go.
Terraillon Blood pressure monitor
We all go to the Doctor and they very professionally take our blood pressure but if you want to monitor your fitness and health then you need a way to do this at home.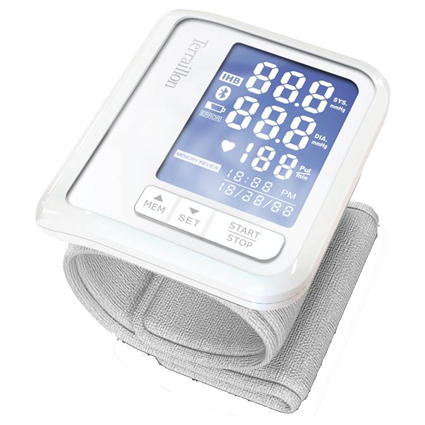 Terraillon allow this to link into the app so you can build a full impression of your health all in one app. You need as ever to have a stock of batteries as they don't seem to be supplied.
You then simply place the cuff on your arm and press the button and it inflates and displays your blood pressure.
However it does a bit more as it sends the data to the app on your phone. You then on the app have to click to confirm that is your data. This is purely due to the fact the system can be used for a number of users. The app took a bit of work to get it to accept the click but I am aware they are working to improve the app all the time.
The key thing with this is simplicity. When I first used this it had a very strange measurement that I was not familiar with but a quick change on the app got the figure changed to the usual high and low figures that we are all told with either a smile or a frown depending what the doctor thinks that day!
The connectivity is a bonus on what is a really easy to use device. Of course because the app is integrated if you also have an Activi-t you can see how your blood pressure varies with the amount of steps you have taken in a day.