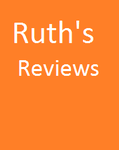 Welcome to Ruth's Reviews
Our chief reviewer Ruth favourite item this guide is the Neato D5 Robot Vac which did an amazing job of keeping her house clean - could it be an award winner?
See the answer a bit below but first a novel set of headphones.
Wraps headphones
These are both practical in that they work as headphones then when you are done you wrap them around your wrist where they can act like a bracelet and save you the bother of untangling wires. This is really clever.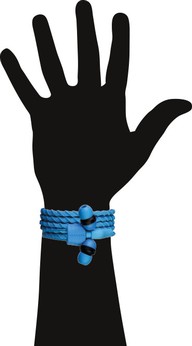 The sound quality across the range is really good with great midrange and very good bass particularly in the slightly more expensice core range. Frequency response is particularly good.
The wire is thick and durable to allow for the repeated winding up. The sound through the headphones overall has a good range however there is one hitch in that that wire puts noise through when it rubs against your coat or jumper which comes in through the headphones.
Overall I like them but I want to see perhaps a fabric shield on the wire so your sound is not interrupted each time it rubs against your coat. The idea is great and at the price are a worthy to hold a place under your Tree but just needs a little practical refinement.
Neato Botvac D5
Robotic vacuums are now connected to your Wi-Fi and come with an app too. Don't forget that they are ready for the smart home too so you can sit in the chair and tell Alexa to start the cleaning. It does incentivise you to keep your floors clear.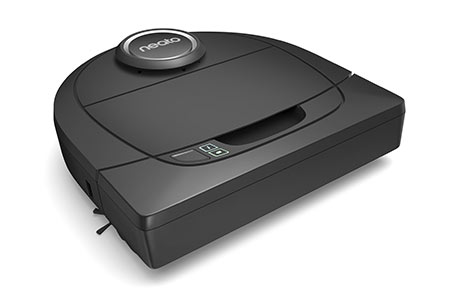 You can set the D5 off using the app when you are away from home. Stop or pause all from the app or Alexa.
The clean is excellent, passing our sock fluff test with ease, and the app will tell you when the bin is full and needs emptying and also when the brushes are clogged. If you are new to the vacuum the app is really helpful. For example when telling you the vacuum needs help, it will tell you by showing a video on how to deal with the issue so you are not having to bother hunting for a manual. We really liked this.
This BotVac also has a magnetic strip that is used as a guard to keep it away from your chosen areas and you can buy additional guards as needed for your home. I can't say that it doesn't tangle up wires as it did try to pull a light off the table. However I can advise you to tuck all your wires out the way. This done I had no further problems.
It worked well in all rooms even if the curtains were drawn and the light was off. Some models from other manufacturers simply could not have worked in those conditions. There was just one problem I kept having to empty the bin and clean the brushes of hair as it was so good at picking it up but compared to doing the cleaning I really couldn't complain.
Actually there was one more problem - I had to send it back.
The connectivity sets this aside from the run of the mill Robot Cleaner and we feel it really has to be awarded our
Truly
Fascinating
Award.
Adonit Dash 3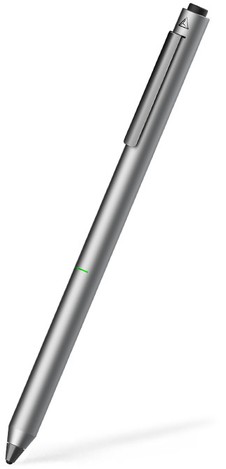 Adonit have been busy since their earlier versions. This one charges from a convenient USB plug that sits in the side of your computer where you stand the pen in it's top to charge.
Where it is great is no messing about to try connect over bluetooth or wifi. Just treat this like a normal pen and click the top and that's it the pen turns on so start drawing or scribbling on screen as you wish. It can be used with tablets and on touch screen computers. So whether you use it with onenote or an art app it is equally at home.
It lasts 14 hours so you can get on with your day and not spend your life charging the pen rather than using it. The charger is unique to the pen so don't lose it is the advice I have. This is more precise than the older pens with the plastic discs on them
Overall we have always loved the Adonit Stylii and this just improves on what was already really good. It would make the perfect stocking filler.
Acer Swift 7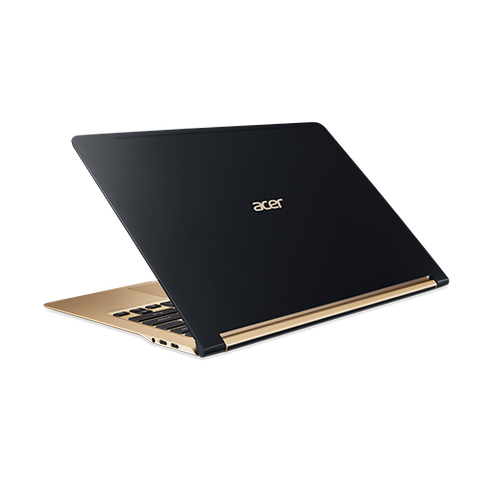 More below on this fantastically thin and incredibly powerful laptop but for doesn't someone in your family deserve a present that looks like this...
If you are looking for a new lap top then if you like think light and stylish then this is definitely worth a look. It weighs barely anything and is impressively slim. It is genuine metal round the keyboard based on the coolness I felt when I touched the keyboard. Indeed the styling oozes coolness.
It has 9 hours battery life and is fast on Wi-Fi. What is unusual is that the power lead is a USB C plug and this is the only option to plug in on the side. So when you want to plug in a USB plug you will find a convenient converter in the pack.
There is a 13.3 inch screen with gorilla glass. Dolby Audio and Acer Harmony provide great sound. It has a solid state hard drive and 8 GB of RAM. First impressions are that Windows boots fast and day to day tasks like Excel, watching YouTube and Netflixing are impresively quick.
The only thing that threw me was…the lack of a touch screen but when you consider this is less than a 1cm thick

it's a powerful piece of kit in a small and stylish package. This really puts paid to the need to lug a heavy lap top when it is this powerful and weighs a mere 1.1kg.
Niu Smart button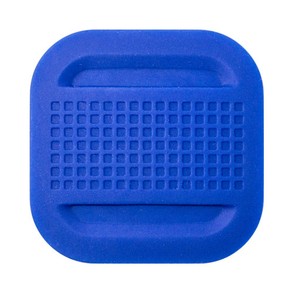 This connects to your smartphone on bluetooth. You can use it to make a fake phone call, to get straight into your camera for those urgent selfies and many more things in the Internet of Things space. You can connect it up to IFTTT and for example set it up to turn up the heating to a fixed temperature.. There are three options single press, long press or double press.
It's easy to connect up to the phone but the app set up was really confusing. I kept hitting confirm but that did not take me to the next screen to progress with set up. A few tweaks to the app to make it easier for non-technical people would be a good idea.
Then having got through that confusing process and pressed this 28 times it said battery flat and said it would lose all the settings if the battery was not promptly replaced. I can only guess that the original battery supplied was just for demonstration purposes.
This links up with many apps and can be used in over 250 IoT applications and in addition to the basics you can use it to find your phone too!
Overall a good trick but a few tweaks on the app to make setup more obvious would enhance this greatly. Still having said that I certainly wouldn't mind one in my stocking.