The issue with Terraillon connected scales we have always had is the quality of the App which is essential here as it is the only way to see the Body Compositional detail the scales provide. The app has improved a bit since we first saw it but it has one major flaw for the UK. Over here we weigh in stones and lbs but the app keeps trying to revert to KGs and in the process seems to do some crazy conversions - for certain I don't weigh less than 12 KG. Another issue is we found some Android phones (particularly those form Huawei and Honor) just couldn't connect to the scales - the Samsung Galxy range worked fine.
Keep the settings in KGs though and it can work very well. Allowing you to easilly track your body changes over time. It is a a very reasonable prices set of connected scales so as long as you are prepared to weigh in KGs it is worth looking at but if you weigh in Stones we might suggest you go with the unconnected variety (also on the link)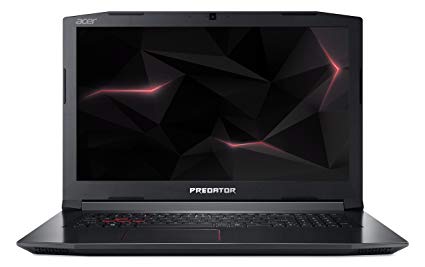 One of the pricier items on the gift guide but a budget item in terms of gaming laptops the Helios is worth every penny. Solidly built with a great keyboad it boasts a greta performance for the price. Available in Core I5 and I7 variants it features
GTX 10 series graphics.
This is a great laptop for gaming but equally it rocks for Video editing on the go. In fact we felt hard pressed to find anything at an equivalent laptop that handled editing so well.
It also brilliant for running Windows Mixed Reality (although we would recommend the slightly more expensive Core I7 version for this)
Yes it is a sizeable beast but for gaming and editing that means it gets a very workable and very clear 17inch screen.
Everything on this laptop just works as you would expect it to and it performs as well as others several hundred pounds more expensive,
Oh and the backlit red keyboard really looks great at christmas.
Alexa Show on the cheap - Amazon Fire 8 and Show Dock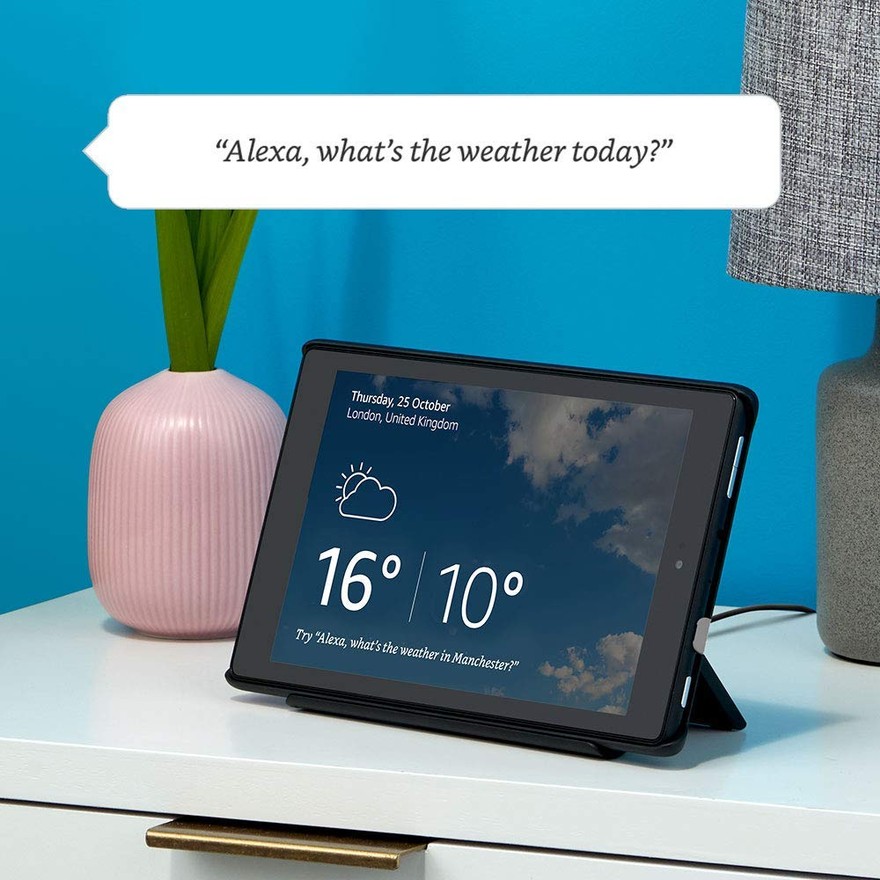 Amazon recently released a new Echo Show device which is a brilliant device with a very good 10 inch screen but retails at over 200GBP but if you can live with an 8inch screen, less microphones and slightly poorer speakers the Fire 8 HD tablet plus show dock combination can give you the same functionality for half the price.
The show dock consists of a case for the tablet and the dock itself. Once in the case and as long as it is runnig the latest software update dropping the tablet onto the dock will automatically switch it into Show mode which acts just like a smaller screened version of the bigger show device.
You do need to be a little closer to it for the microphone to pick you up as the Fire Tablet doesn't have the array of microphones that the show has but it works. Sound quality is definitely not as good but you can easilly connect it to bluetooth speakers or use the tablets audio out to plug into a hifi. It did use to have a restriction that it couldn't be used with Amazon's voice calling drop in feature but a recent software up date allows that to work.
All in all we love this setup. It is also a bit more flexible than a pure show as the tablet is still a very good tablet and you can install your favourite smart home apps on it. Indeed we got the app for our next gift gude entry to work with it.
This is probably the best bargain to be had in the Amazon Alexa family - oh and the Show dock works with last year's Fire 8 HD as well,
Video Doorbell on the cheap - TomTop Smart Doorbell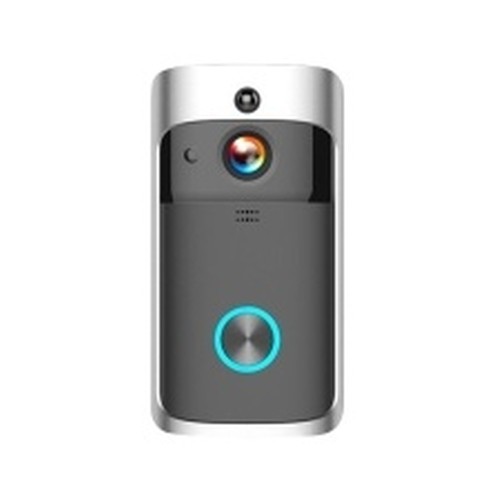 This seems to do just about everything other Smart Door bells do at a fraction of the price. Connection is via Wifi to its app = read the instructions carefully on how to set up. The app is simple but effective even if some of the translations are a little off.
Once set up on WiFi and connected to the App on your phone pressing the doorbell will cause a call on your phone. If you answer it you can talk to whoever is at the door. You can also set the device up to monitor for anyone loitering outside your door and have it notify you with an alarm.
Video quality is very good and audio not too bad. Unlike some services this doesn't need a cloud subsription and recordings are made to an SD card (bought separately)
It does need a good wifi single to work well so check the signal strength outside your door. It can be battery powered or wired into an exisitig bell transformer. One thing to note at this price is batteries are not included.
The only thing this doesn't do at the moment is work with Alexa or Google Home.
Probably the best bargain on this list.
NOTE: Postage from China can take a very long time (although these arrived in a week). You are also responsible for any import duty.