Haylou Watch LS02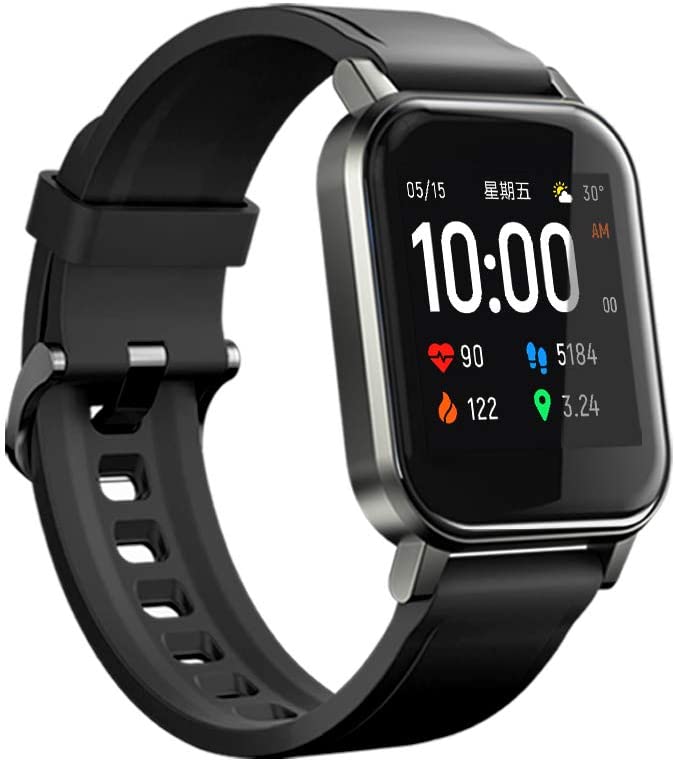 What can £35 buy you. Well normally not a lot in the world of tech but it can definitely buy you a mightilly impressive Smart Watch/Fitness Tracker.
Now this watch, from Haylou part of Xiaomi, isn't going to allow you install apps and it does have a really limited range of watch faces but if you can find one you like it is then going to give the likes of the Fitbit Versa and Amazfit Bip a serious run for their money. Like the Versa it doesn't have an always on screen and the lift to raise to turn on can be a bit laggy but the screen when illuminated is seriously impressive.
It has 4 levels of brightness and level 4 is seriously blinding (perfect for outdoor use) I found myself cranking it back to 1 indoors which definitely helped with the battery life. You can definitely expect between a week and two weeks use. They say 20 days which is definitely possible depending on use. The use of Bluetooth 5 to connect with the phone really helps here.
I get two weeks with heart rate monitoring on and notifications enabled. Yes this can display notifications from your phone and I have to say I prefer the way it handles them to the Amazfit Bip. They are clear to read when they appear and easy to find if you just miss one.
To be fair everything is really clear on the 320 x 320 pixel 1.4 inch very vibrant screen.
As well as heart rate tracking the LS02 seems to really good at sleep tracking which is enabled in the Haylou Fit app (make sure you choose the right app on Android there are a few with similar names you want Haylou Fit)
Also supported are
12 sports modes including outdoor running, walking, cycling, mountain climbing, spinning, yoga, indoor running, free training, Gymnastics, basketball, football, rowing.
Design wise this resembles the aforementioned Amazfit Bip (although with different screen technology.) It is very much a plastic contruction with a rubber-like strap. It is pretty thin and very light making wearing it all day a pleasure. The strap is of the quick release variety and a standard 20m variety so you could have plenty of options to replace it.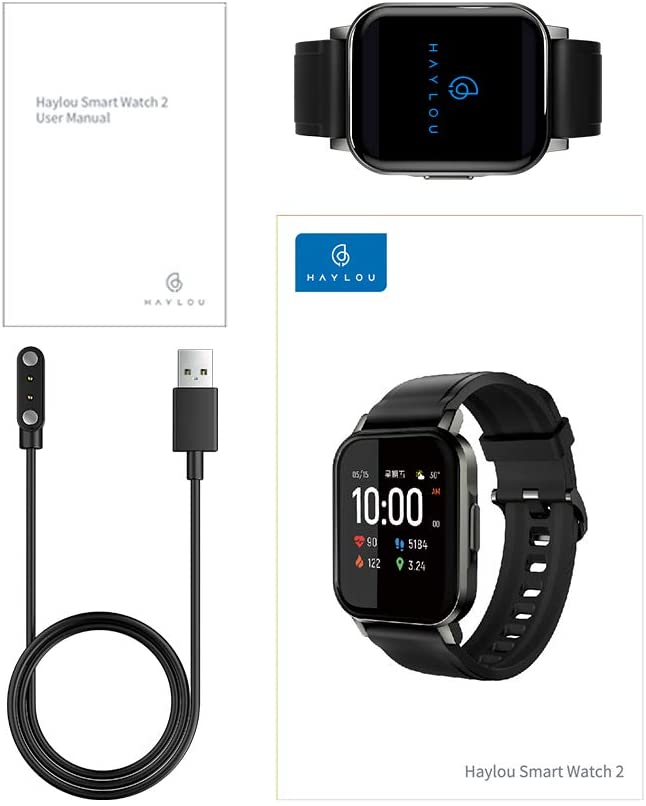 There isn't much in the box other than the watch; Just a user manual and a charging cable which is magnetic. I am slightly worried how easy this latetr would be to replace as it is definitely proprietary.
We are pretty sure you will be able to pay less than £35 for this if you hunt around we have seen it as low as £24 which is truly stunning value for money.
For that simple amazing value for money we think the Haylou LS02 deserves a
Truly
Fascinating
award.