First a review of a product that you cannot buy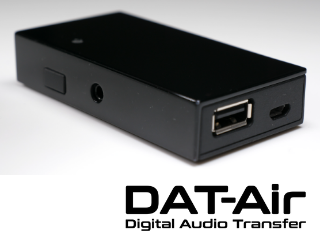 When we got the DAT-Air for review the team at Convert were debating whether to sell a version direct to consumer but it is primarilly meant for OEMs to use in their products
So what does the DAT-Air offer? Well you may remember Convert under their previous encarnation of Entotem when they built a very nice Audio/Video server which had a really good Vinyl and CD Ripper which we really liked.
The DAT-Air is basically this extremely good ripping technology leveraged into its own device. This is a really good idea. Whilst there is a general move to streaming services there has also been an uptake in quality sources in particular a real resurgence in Vinyl.
So how does this work well basically you download the app. Plug the tiny device into power and follow the app instructions to get it onto your wifi. This worked really well for us. There was a lot of development going on during our review and there were a number of over the air firmware updates which went very smoothly. As I said the software is in development and there were a few rough edges but it was certainly easy to use.
Plugging in a CD and telling the software to rip just worked. Quality was excellent and as you would expect the meta-data was immediately recognised. What did surprise us though was this also worked really well when we plugged a Mini-Disc player in to the audio in. Vinyl is just as smooth.
It works with Android and Apple iPhone and iPad devices. The really clever thing is all the ripping is happening over WiFi and this box is really small so could easilly be hidden in your HiFi rack whilst you sit on the sofa - that is really convenient.
Obviously the plan here is for AV manufacturers to install this directly into there devices. It will definitely be worth looking out for products with DAT-Air inside. We will be following this carefully.
SJ Krypton Camera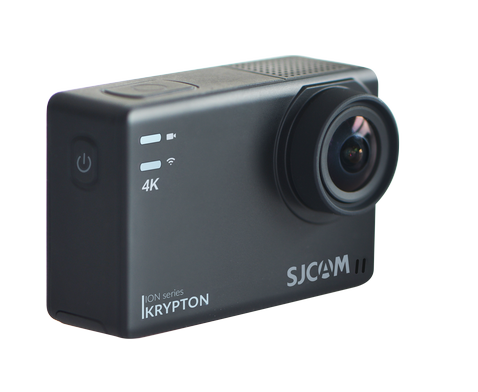 Whilst more expensive than some of the GoPro clones out there this camera is worth every penny and will give everything up to the latest GoPro range a strong run for their money.
The first thing you notice is the amazing touch-screen on the back. Crystal clear and really good contrast. Yes I did say touch. Whereas with a lot of the clones you have to navigate through fairly complex menus using a convoluted combination of buttons - not here. Everything is easilly accessible by touch. All the options you would expect are there. 4K video is excellent and Image Stabilisation is up there with the best.
One feature I particularly liked is the audio. Audio on these types of device is usually notriously bad and not may offer nay form of external microphone input. This does not offer an external Mic in either but it makes up for that to some extent by actually having 2 microphones which allows it to do some clever noise cancellation. It seems to work really well although for some reason our first recording didn't have any audio but giving the benefit of the doubt that might be human error.
The app and WiFi connction also work well making it easy to frame shots remotely.
Lens and sensor quality seem really good as well. All the images on our iPace review were taken using this camera. Examples below.
All in all hightly recommended.