The SUMMER OF EV's
FULLY CHARGED LIVE 2019
Ruth's VIEw
The show has evolved from the experimental first year into a more mature event where interest has increased in renewable technology and driving electric.
One thing that became obvious to me whilst at the event is the absolute puzzle why UK policies are to be zero emissions but
Policies cut the contribution for people buying electric cars,

Policies are increasing VAT on solar panels from 5% to 20% in September

Laws to force electric companies to pay people who are contributing to the grid are delayed

Still there is no legislation allowing electric scooters to be ridden (we recognise the need for this to be safe and avoid the chaos dockless scooters have brought to some cities)



Anyway back to Fully Charged Live. Initially when looking at the show many people would think this was a car show but actually it was so much more.
It is all very well to drive electric but we have to make sure that the grid can support the increased demand and do so in an environmentally friendly way. So you will find providers who can offer you solar panels, heat storage units, wind power and battery storage.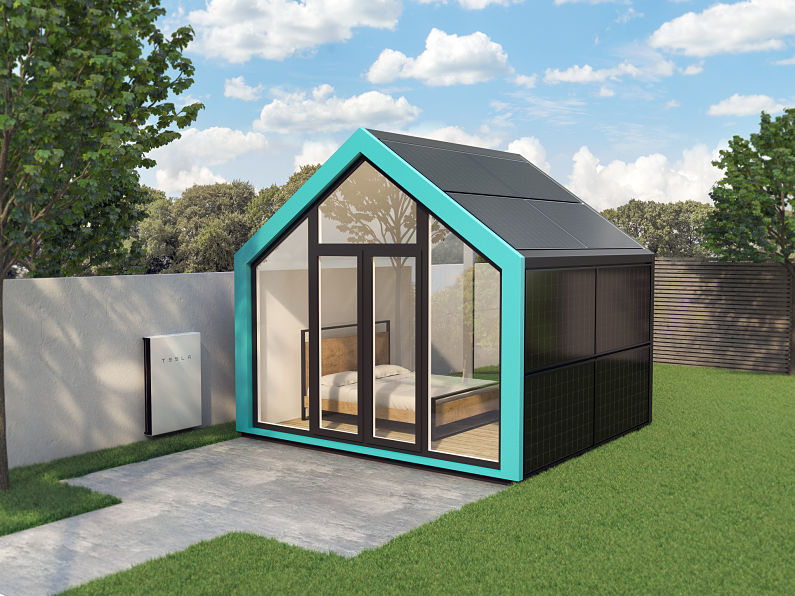 If you need a garden office you could buy a simple wooden office but Huub (http://huub.house) were making an interesting suggestion that you could have your garden office but instead of the usual roof it was covered in solar panels. Then add a couple of batteries and basically this was for a similar price to a normal outdoor office going to generate the majority of the electricity needed for your home.
Gridserve were looking to the future of service stations. No longer will customers be seeking a parking place with a trip to the petrol station on the way out. Drivers need a new option with the ability to charge while you are parked so you are able to continue your journey. The plans for their service stations with solar chargers and rapid chargers look like a refreshing change to the overpriced and crowded options we have now.
Electricity companies offered some different proposals with Planet Blue offering environmentally friendly electricity generation and tariff offers for electric drivers. Alternatively had you considered purchasing a share of a wind farm and receiving the electricity generated off your bill? This is not yet launched but is aiming to work with a number of providers.
There was a stand by the University of Warwick looking at the future of transport which is an important question to be considered. Should we be getting over our range anxiety and going for a smaller battery we can charge faster or is the challenge to develop a battery that we never need to charge while we own a car? They have been involved with the development of Jaguar's EVs amongst others.
The big challenge is a lack of supplies of batteries which is delaying many car companies moving into the electric car market. The few cars that are available are sold out and with months of delay before they are available to purchasers. Companies such as MG are planning to offer their first electric car in 2019 and have the advantage of their own battery manufacturer. The first ePeugeot was on display and the majority of car manufacturers are planning to join the market in 2020.
Based on the early adopters Kia with the Niro and the Hyundai Kona the cars will sell so the key thing is to get enough supplies to meet consumer demand.
An issue for many potential electric car owners is the concern over the availability and reliability of the charging network. However generally the network is growing rapidly and with apps such as Zap Maps you can easily find a charger and it can tell you if it is free.
Many new networks are setting up such as InstaVolt and Engenie which seem to be more reliable. However, what would be good is to stream line how this charge is to be paid for. Do you need to carry 10 different RFID cards to charge? At times it seems like this is the case and for some foreign visitors they had an absolute nightmare in charging in the UK. This is an issue that the charging companies need to sort out so all electric car drivers can charge anywhere.
Many were happily racing up and down the test track of electric cycles and electric scooters. Smooth quiet and quick they provide an ideal solution for the last mile of so many journeys except for the fundamental problem that many are not legal to be used on the road or pavement in the UK. I can get that they could be a problem on pavements but surely the compromise is to allow them to be used in a cycle lane? Other counties have solved this issue so it is time for the UK to play catch up. We'll be reviewing one of these scooters next issue once we've had a chance to legally try it in europe.
If you are new to renewable energy then Fully Charged offer a great chance to be educated about your options with two theatres that run constantly throughout the show covering so may subjects that you need to learn about to be ready for the future. The big plan is that each of our homes will become a mini power station and we will all share the power we generate with the grid. Your car battery for example can be used to help the grid at tea time but then take cheap electricity off the grid overnight to charge it back up. So there will be a change of mind set for many but it is a time of opportunity and change.
So have you booked your test drive or ordered your solar panels? Are you ready to become your own power station?
The world is changing and it is as ever fascinating

..
Garry interviewed a lot of the suppliers mentioned above for the DigitalLifestyle show (listen here)
Run at the British Motor Museum in Gaydon this was an opportunity for EV owners to show off their vehicles to non-owners and explain the benefits. The event had a minor coup in that it had the first public showing of the new MG ZS EV (reviewed in this issue) which attracted a lot of interest.
Being at Gaydon was a great idea the Motor Museum is very interesting in its own right and has some early eVs on show.
Jaguar also had a presence at the event with the i-Pace cone test attracting a lot of interest.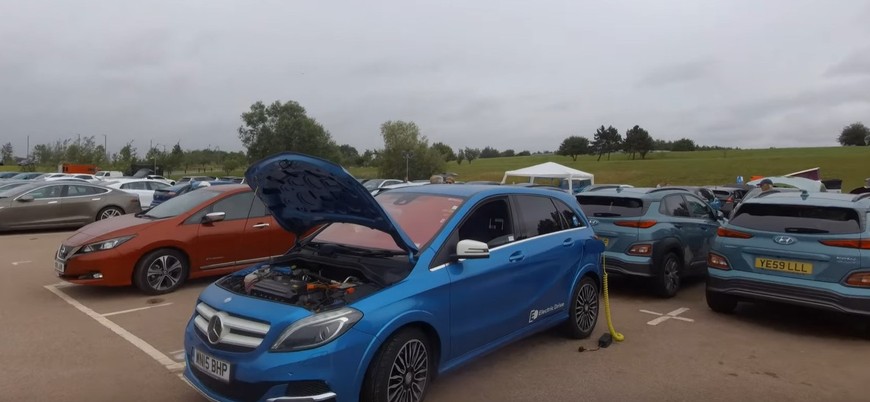 I think almost every eV onsale in the UK was represented including a plethora of i-Paces, a gathering of Zoe's and even a gaggle of Twiz(y)(ie)s
This was a really well organised event. In particular the availalbilty of charging was superb and must win some kind of record for the most vehicles on charge at one location.
Organised by the Renault Zoe Owners Club but open to all battery electric vehicles this annual event has grown like topsy since its humble beginnings of only a few cars to 300 or so being parked up on Coventry's war memorial park this year.

Several sponsors ply their wares but this is mainly a social gathering. A chance for EV owners and potential owners to meet and chat. Chat they most certainly did with all sorts of subjects from public charging, new upcoming EVs to EV insurance being discussed.
I found this to be a thoroughly enjoyable day. Admittedly the unusual bank holiday sunshine really helped.