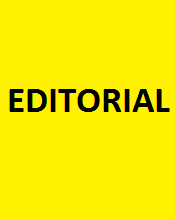 There have been a lot of stories about Electric Scooters in the news lately. In particular Paris banning them from the pavement.
I can understand this. There have been stories of 50MPH scooters being used on the pavements (sidewalk in US parlance) which is crazy. You wouldn't allow a motorcycle on the pavement with people.
Having said that I still feel we need to encourage Electric transport for the last mile and in particular Personal Electric Transport like Electric Scooters, Segways etc. and there is already an answer. We allow Electric Bikes. They have to be restricted in speed but we allow them. Where do we allow them? On the road and in special Bike lanes. Why shouldn't Personal Electric Transport be allowed to follow these rules. To me it just makes sense.
There is some hope here governments all other the world are reviewing archaic laws on the matter. Even the UK Government is giving thought to updating the over 100 year old laws that effectively ban Personal Electric Transports other than the bikes.
Now another piece of Electric Transport has been with us for a few months. I've been driving around in my first fully Battery powered electric vehicle - the Jaguar I-Pace. This has given me the chance to experience the ups and downs of our nations EV Charging infrastructure. Let me start off by saying an awful ot of EV owners this won't matter they will be able to charge at home overnight and with most modern EVs starting to exceed 200 miles of range from a charge most normal journeys in the UK are in range of that overnight charge - certainly most commutes are.
The charging infrastructure is growing all the time but many of them are a little bit off the main road - in many cases a very short distance - I actually like this as I get to explore some new locations. Many of these are by Hotels and offer a break from travelling in a much more peaceful environment than your typical Motorway services. Lets face it though many people won't deviate much from their journey path and will want to use the services. Most people have got out of the habit of planning journeys they know that they have enough range to get to the next services and will stop when they need to.
Now the UK has something called the Electric Highway which is basically a set of chargers installed by Ecotricity at all the major services. This was a brilliant idea and happened at a time when EVs were not mainstream and most people probably would have questioned the sanity of installing them. I give Ecotricity a lot of credit for kickstarting a move to EVs.
Unfortunately in recent years the network has been hit by a number of issues. Particularly when they introduced CCS charging (this is the standard used by most European Manufacturers) in addition to the existing Chademo conenctions used by Japanese cars and others. CCS has been highly unreliable and despite several attempts to patch this it still is. I have had 3 succesful charges out of 7 attempts which simply isn't good enough.
Ecotricity say they are trying to resolve this but I wonder if they have the funds to do anything effective as they really need to invest and replace the chargers. There also need to be a lot more of them at the services - 1 CCS per services is simply not enough. To make this worse Ecotricity own the rights to install chargers exclusively at Services/
Some other parties are trying to work round this. Ionity - the charging network sponsored by the major German car companies are about to go live at Maidstone services but not in the actual service area but at the attached petrol station. They also intend to install more than one charger at each site and these will be faster than the current chargers which should allow more vehicles to get through. I worked out with the iPace my average stop at an Ionity would be 15 minutes.
Other networks also work well I've used a lot of Polar chargers, my local Engenie charger is remarkable value at £4 for a full charge and I noticed recently banks of Instavolt chargers appearing along main A routes.
The other thing that is likely to happen that new EV only services may start to appear. Some of these may create separate services with Airport style Lounges.
So at the moment there are issues which need resolving. We have to plan for enough capacity to cope with the growth of EVs. The market is starting to rect but I do wonder if we need governments to step in to ensure a quality of service.
Perhaps there will be more news at a rather superb upcoming event. Hosted by Robert Llewellyn of Red Dwarf Kryton fame, Fully Charged has become one of the main go to channels on YouTube for EV owners and enthusiasts. Last year at Silversone they ran their first highly succesful Live event and this year they will be repeating the event there for three days starting June 7th until the 9th. More details at www.FullyChargedShow.co.uk. We will be there for all three days. It looks like it should be a fantastic event. Below is a partial list of those in attendance.
Alfen, Arrival, BBC 5 Live, Benchmark Minerals Intelligence, Big Lemon, BMW, Bookmycharge, BP Chargemaster, Calvin Capital, Chargebound, Charged EV, Chargemaster, Clearing The Air, CleevelyEV, CrowdCharge, D-Risk, DriveElectric, Drivenergy (Mennekes), DryCycle, Dukosi, Dunster House, Eco Cars, EcoPlugg, Ecotricity, EDF Energy, ElectraLink, Electric Classic Cars, Electric Zoo, Emissions Analytics, Enel X, Engenie, English Electric Motor Co., Enso Tyres, eSmart Networks, Eunomia, EVA Scotland, EV Database, EVEZY, EvoDays, eVolt, EV Outlook, EV Rent, EVision Electric Car Hire, FastNed, Fully Charged (Bike Shop) Fully Charged Show Store, GB-Sol, Givenergy, GoCycle, Good Energy, Green Car Guide, GRIDSERVE, HEVRA, HMS Industrial Networks, Home Charge, Hyperion Executive Search, IceWind, Indra Renewable Technologies, Iron Mill Hydro, It's Electric, Jaguar Land Rover, Jaltek, Joju Solar, Kia, KPMG, Life Size Media, Lightyear, LV, Mainpipe, MEGNI, Moixa, Myenergi, My Green Pod, Naked Solar, National Grid, New Electric, New Motion, Next Green Car, Nissan, Non Plastic Beach, Octopus Energy, One Home, OpenEnergyMonitor, Oscar & Hamish, Personal Electric Transport, Phoenix Contact, Phoenix Works, Powerquad, Powervault, Pure Planet, Qwest, The Racing Bug, Regen SW, Renault, Renault Zoe Owners' Club, Renewable Energy Association, Renewable UK, Rexel, Ripple Energy, Riversimple, Rivian, Rolec, R Symons Ltd, Shell, Smart Renewable Heat, SolarEdge, Solar Plants, Solo Energy, Sonnen, Stratford Energy, Sunamp, Swarco, TESLA, Tesla Owners' Club, Tonik Energy, Transport Evolved, Ubitricity, Urban Ebikes, University of Warwick, Varta, VivaRail, Webasto, Wessex Eco Energy, What 3 Words, WMG, Zap Map, Zappi, Zero Motorcycles, Zoom EV and many more…


Garry Whittaker
garry @ fascinatingtech.com
Editor